Can anyone confirm if 3D textures are fully supported or not? I have found several threads that seem to indicate that they are, but I am having some very poor results when loading.
I am in the process of modifying the texture I am using for volumetric clouds from 1 slice at 1024x1024 to a true volume texture 128x128x128. I export the image from photoshop using the DDS plugin and through debugging I can see that it is being read with h=128,w=128 and d=128, which looks correct, however when I sample the texture, it looks like this: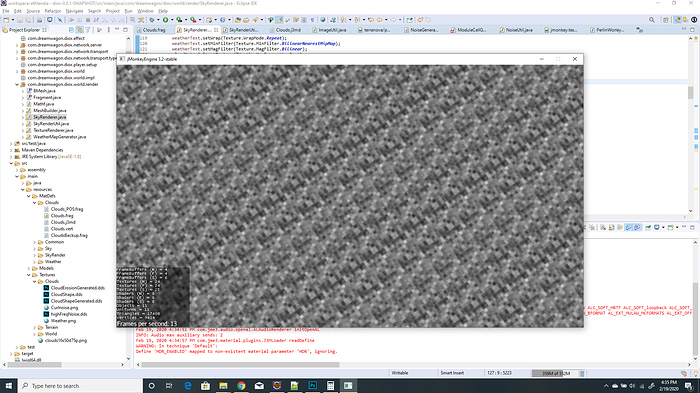 In photoshop it looks like this: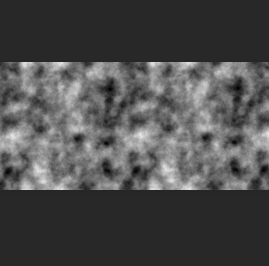 I have also noticed that the texture does not load correctly if I generate the mips in the DDS plugin. It does work for other textures, but not for textures that actually have depth.
This is how I am loading the texture"
    //Set cloud shape texture
    TextureKey noisekey = new TextureKey("Textures/Clouds/CloudShapeGenerated.dds");
    noisekey.setGenerateMips(true);
    noisekey.setTextureTypeHint(Type.ThreeDimensional );

    Texture lowFreqNoiseTex3d = assetManager.loadTexture(noisekey);
    lowFreqNoiseTex3d.setWrap(WrapMode.Repeat);

Any help would be much appreciated