Hi there,
I am new to jMonkey. Recently I was trying to make a vehicle run on a track. I found out that the fps is very low at that time. However, after I scale the track 2 times larger the fps increased significantly.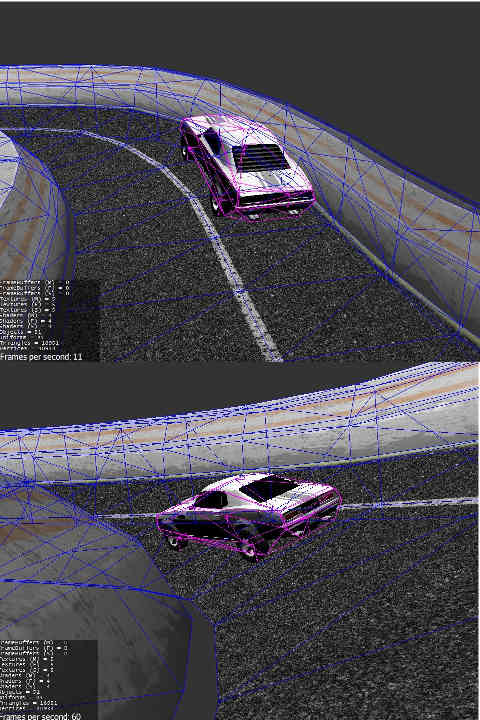 The upper one is the track with the original size.
Can it because that the mesh is smaller, therefore more collision detection on every update loop?
Correct me if I am wrong.