Aligning a Plane to the Terrain##
So. I am a jMonkeyEngine newbie and I have a decent program built up over the last week, and I just added ray casting. Upon contact with an object, it places a Sphere. I want it to place a textured quad onto whatever it hits and make the quad align with the face of the object it hit, like so: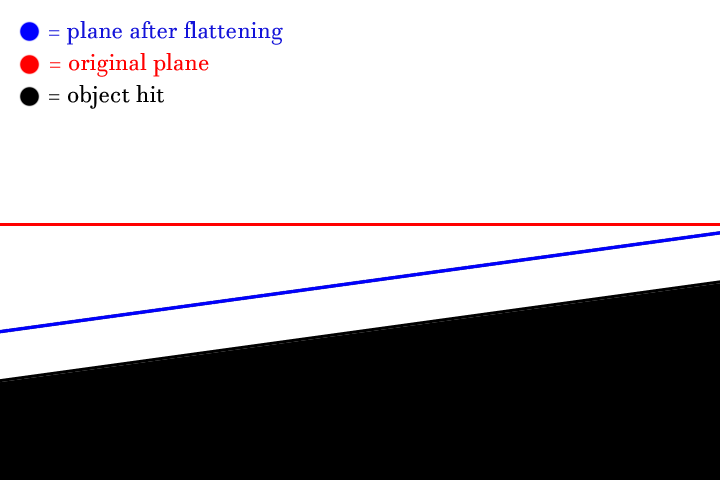 I basically need a function to get the angle of the face of the object the ray hits, and rotate the plane to that angle.
Thanks in advance.
- WickedJet