Hey Monkeys!
I am having trouble going from Blender model to jme3.
I did what is listed in the animation checklist:
Single root bone,
Apply trasnform rotation
But when I load the model, the animation does not run like in blender, it just bobs around aimlessly.
I noticed that the skeleton debugger does not work (null exception) and I get that "more then 4 vertex weights" message.
Here is a link to the model, maybe someone can tell me what I am doing wrong…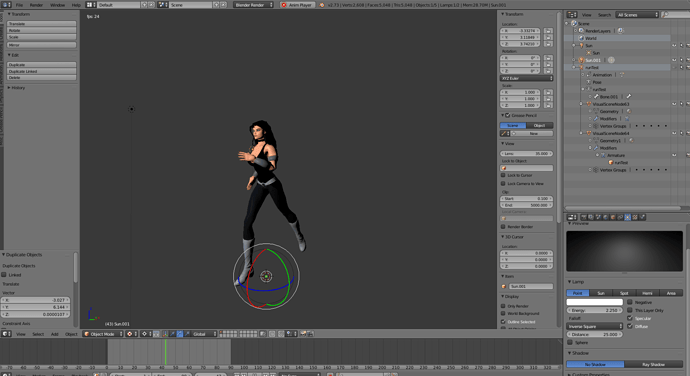 Thanks in advance!