Hello,
I have a question: Are tangents like in the following pictures okay / typical?
I used a textured Sphere with Polar projection and then
TangentBinormalGenerator.genTbnLines(mesh, 0.108f)
to make the tangents (red), binormals (green), normals (blue).
The normals and binormals seem to look okay (they are normalized, obviously).
But the tangents look strange… ( I think - but don't really know if it's okay how they look )
So, for this I used a factor of 1.0 to calculate U,V coords (basically the same like the code in Sphere.java):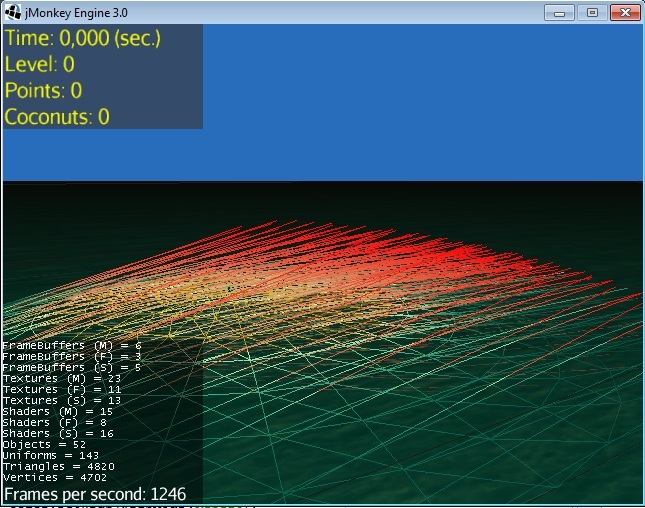 And for this I used a factor of 150.0 to calculate U,V coords (multiplied with every U,V in the mesh gen code of the Sphere):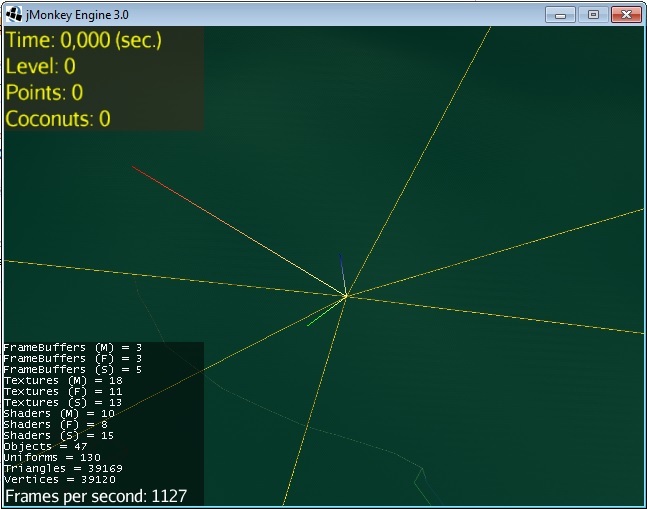 Note:
This is not the usual Sphere, but my HemiSphere. As you've already guessed, it can use a variable factor for the U,V. And as the name suggests, it builds "half spheres" and other fractions of a Sphere.
Happily waiting for comments from experienced gfx people now,