Hi to all, this is my little first attempt using jMonkey, the best engine I've ever tried!

I'm trying to make a game in the style of Devil May Cry 1.

To learn the basics of jME, I've decided to build a little Mesh/Texture Loader to see how my models would look like once loaded inside of JMonkey.

I'm planning to implement new features on my Loader like loading/unloading of GLSL shaders and viewing animations.

Here are two screenshots of an archway I've modeled using Luxology Modo and textured in Photoshop.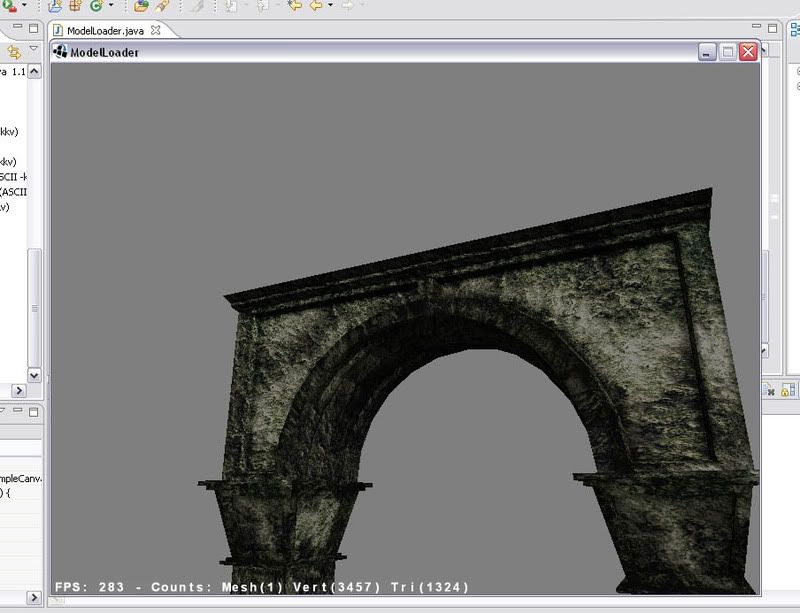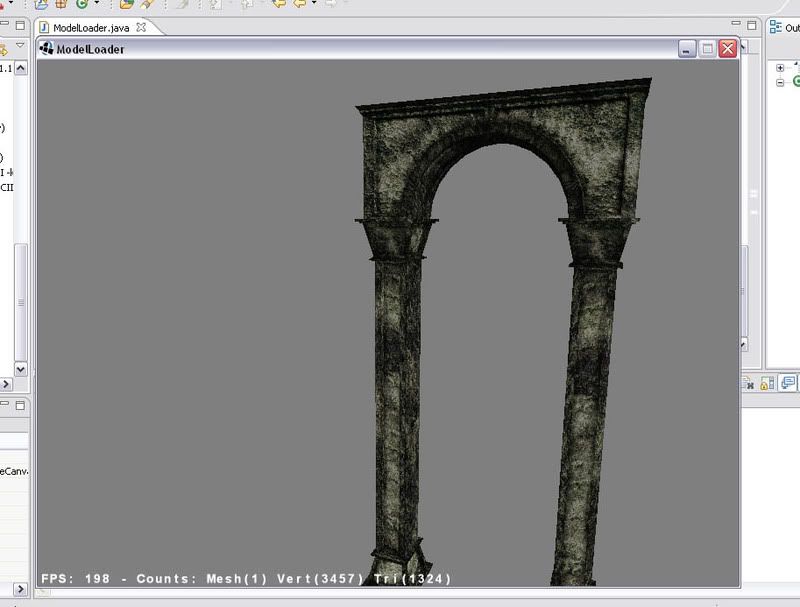 I hope to post new screenshots as soon as I can if there will be anyone interested.
Thanks to all the JMonkey developers!!!