Hello,
I would like to create a curved/bent bar, but I do not really find a good starting point. Would be great, if somebody could help me out. In this forum I found some hints about roads etc, but it does not really fit to my needs (or at least I do not see the connection or didn't search for the correct things). I'm still nooby at JME, so sorry if there is an easy solution, that I haven't found yet.
Given is a set of points p1, p2, p3 (and many more) and some height and width (and maybe an angle or radius).
The goal is to connect p1 and p2 (as well as p2 and p3) by a curved bar (kind of bent rectangular prism) with height and width from input parameters. Finally, it should look similar to this (only the red part):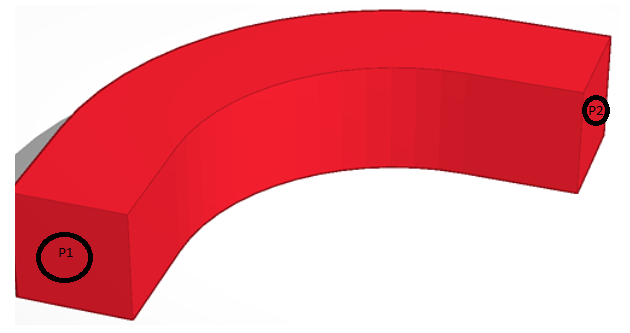 Sounds somehow easy, doesn't it? But I do not have a real approach. I assume, that I need to create a custom mesh (or even 6 to get a single bar for all 4 sides + start and end rectangle).
I already created some simple meshes, but it is still not the easiest topic for me. I suppose I also need some other parameters, to tell the mesh whether it is bent "left" or "right"?
Did anyone have a similar issue and/or can provide some lines of code, how the issue can be resolved? I spent many frustrating hours (more likely at least days) on this topic without a satisfying, proper solution.
Many thanks in advance
murcielago