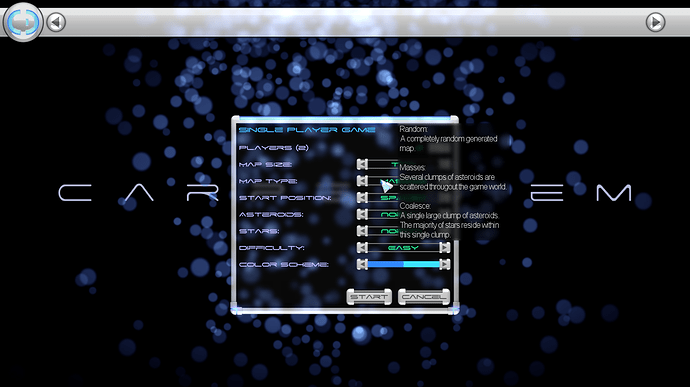 I've modified the jME3-core, jME3-niftygui and nifty libraries used by jMonkeyEngine3.0 to allow for the use of custom materials on any NiftyGUI element. You can download these new libraries along with documentation and source code here: jME3_CustomNiftyMaterials.zip - Google Drive
jME 3.1 Alpha 1 version → jME3.1-CustomNiftyMaterials.zip - Google Drive
Using these libraries is pretty straightforward, just remove the jME3-core.jar, jME3-niftygui.jar and nifty.jar libraries from your project and replace them with the three libraries included in the above download, jME3-core_CustomNiftyMaterials.jar, jME3-niftygui_CustomMaterials.jar and nifty_CustomMaterials.jar and you're set to start writing your own NiftyGUI materials.
Basic usage is also quite simple, once you've loaded your NiftyGUI Element, be it a panel, button or any other Nifty Element, just obtain a reference to the Element, such as with Element.findElementByName("MyElement") and call Element.setImageMaterial(Material) or Element.setPlainMaterial(Material).
There are several other methods and such so I encourage you to check out the included README file and documentation. Specifically I would check out the documention for the NiftyGUI de.lessvoid.nifty.elements.Element, the de.lessvoid.nifty.elements.render.ImageMaterialRenderer and de.lessvoid.nifty.elements.render.MaterialRenderer classes.
It should be noted that if you want to use nine-part resizing for the textures on the material you'll need to use the ImageMaterialRenderer and associated Element.setImageMaterial(Material) or Element.setImageMaterials(List) methods. To use this you must ensure that the Element you are applying the material to already has an image set through the XML image attribute or via the backgroundImage() method through ElementBuilder before you call one of the setImageMaterial methods otherwise a MaterialRenderer will be used.