Continuing the discussion from Ignore some of ancestor's transformations:
Hi all,
I'm trying to draw some spatials as GUI elements and I haven't found the best solution yet.
The GUI element, that I will call "instrument" is rotated/translated to "follow" a spatial. Its material is an unshaded color. It is on a special Node with its own lighting (ambient only)
Here is the story board

The instrument sticked to a model, nothing special.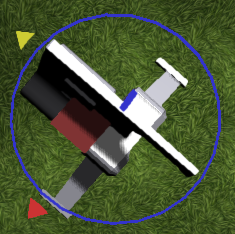 Now in the transluscent bucket. This is exactly what I want to achieve, but I lose the FXAA and Bloom filters.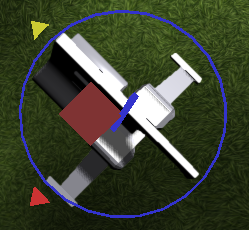 Now in the transparent bucket, with :
g.getMaterial().getAdditionalRenderState().setDepthTest(false);
g.getMaterial().getAdditionalRenderState().setDepthWrite(false);

I get back my filters : FXAA and Bloom, but the instrument is also cover with the shadow filter. Plus I have a z-buffer issue between the instrument parts.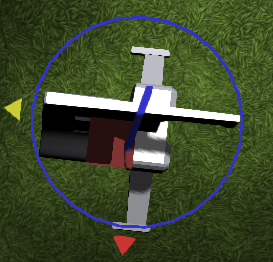 I've tried to use the TranslucentBucketFilter, adding it to the FilterPostProcessors after the shadow filters and before the bloom/FXAA, after reading the render bucket wiki page. This has not changed anything.
I can't see any perfect solution to implement this feature perfectly, however it seems to be a classic thing. I would be glad to get explanations, advice and exemples if you have !
Thanks in advance.
Ben