Hi all,
I am trying to get a particle effect out of my plane, a bit like a (somewhat unrealistic) jet engine. I have tried a few different things: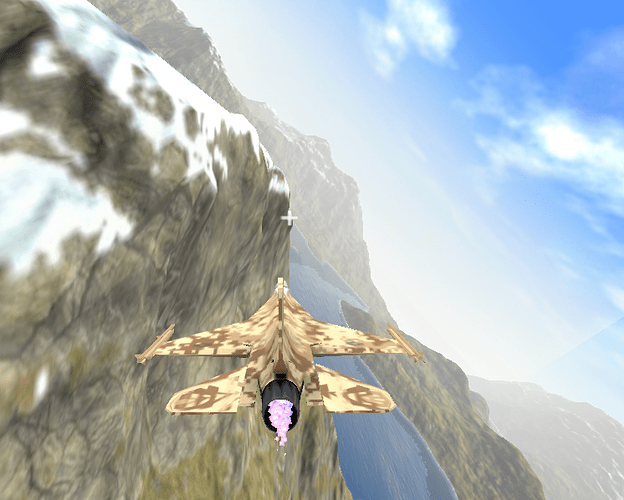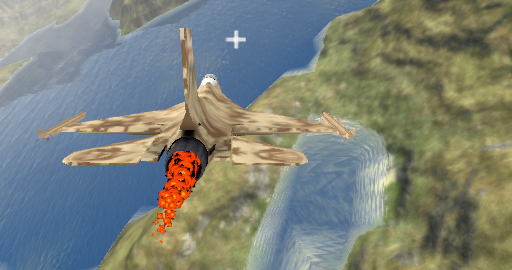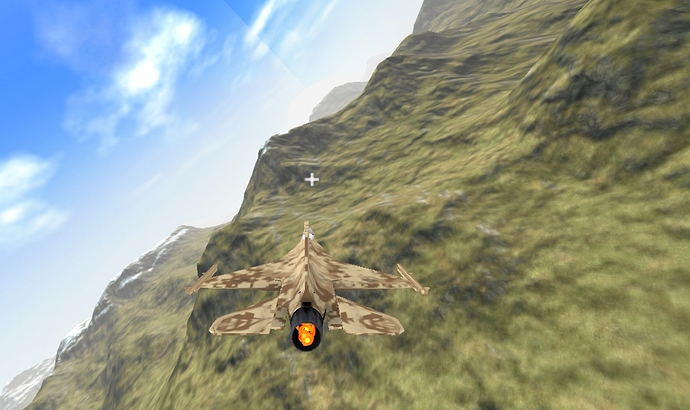 However, the problem has always been the same with them: They all look like a ton of blocky particles coming out of the jet engine. Whereas, I would like to to look like a single "trail" of the jet engine.
Part of the problem here is particle transparency. I am creating the particle in a J3M and J3O file, and currently it has a black border around it as pixels with a low alpha are not discarded: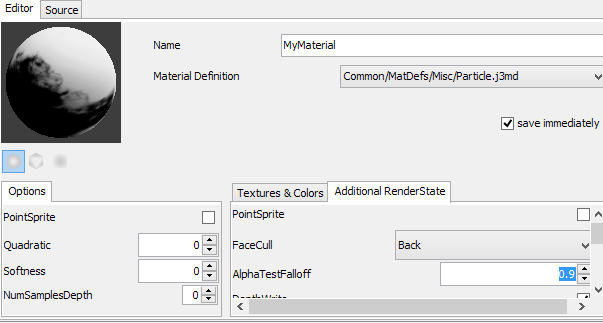 I was at one point using alpha blending, which hid this issue, but then the particle colour depended on the colour behind it, which is of course another issue…
I guess the question is, how can I make these effects look less blocky and more realistic, using the material editor and the SceneComposer?