Hello together,
I noticed that when you search something in the wiki and click on the proposed article it always leads you to that page.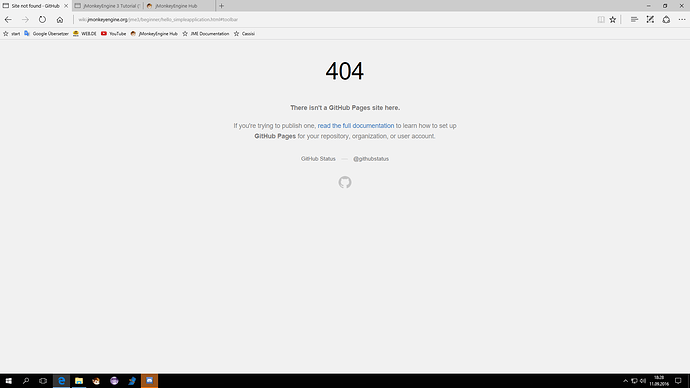 That's because the link is incorrect:
As example: I want to open the HelloSimpleApplication wiki entry. For that I go to beginner tutorials and click on the entry. The page shows up correctly with the following URL:
https://jmonkeyengine.github.io/wiki/jme3/beginner/hello_simpleapplication.html
But when I use the search tool, a new tab with the following link is opened (picture above).
http://wiki.jmonkeyengine.org/jme3/beginner/hello_simpleapplication.html#toolbar
Well, you can see that the link is different but it's annoying to change the URL all the time when you search for a specific wiki entry.
I just wanted to report that issue and I hope that someone would be so nice to fix that.
Thanks in advance!
Greetings,
Domenic