I installed the jme 3.1 beta and when I start JME I always get the following message.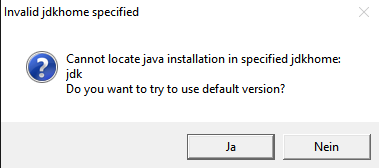 The SDK starts if I click okay, but it would be better if don't have to press "Ja" (Yes) every time.
Maybe someone came across with this and could give me a solution.

See you!