Hello togehter,
I would like to start some discussion about how to handle really big scenes in JME3.
Currently I am writing a Space exploration game which shall come along with realistically scaled universe using a Newtonain Flight model capable of displaying high velocities.
As you can see the following screen shots, my space simulation game requires pretty high accuracy both for position and velocity.
Distances:


High velocity: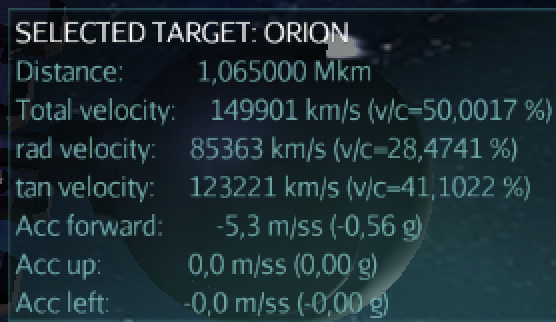 Low velocity: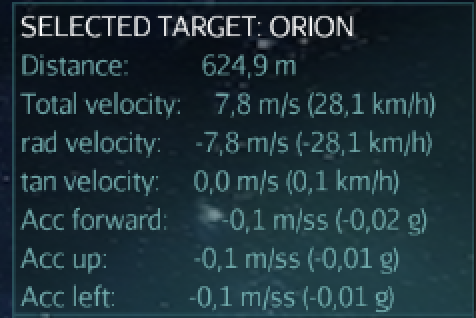 My current approach is: Every direct child of the RootNode stores its absolute coordinates in Decimal128 (BigDecimal[3]) format (for velocity representation I use double[3]). Scene graph normalizes the position around the player thus object location responsibility is shifted from scene graph to external logic.Because of this I do not really like the approach because it seems a little bit clumsy and error prone to me storing position twice and synchronizing it every cycle.
For displaying high velocities I tried with Bullet but I quickly realized that single precision floating point is not sufficient of displaying high velocities (example: at 8000 km/s the accuracy is about 1 m/s making physics calculation impossible)
Does anybody know a better or more elegant way to solve this problem?
Regards
Harry