Hey there,
I started 3 days ago with jmonkeyengine and already read the first 6 beginner tutorials in the documentation. And I attempted to make a simple scene.
I tried to make something tile-based with (at the moment) 3 different kind of tiles, a normal one, a hill and a mountain. I made my code so that it randomly decides if a tile will be a normal, hill or mountain. Examples: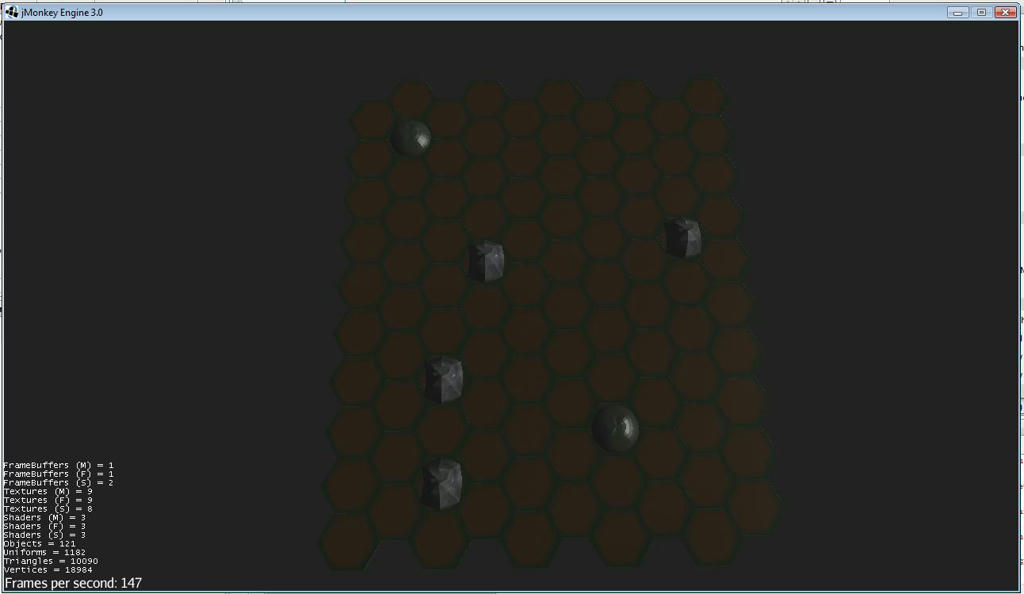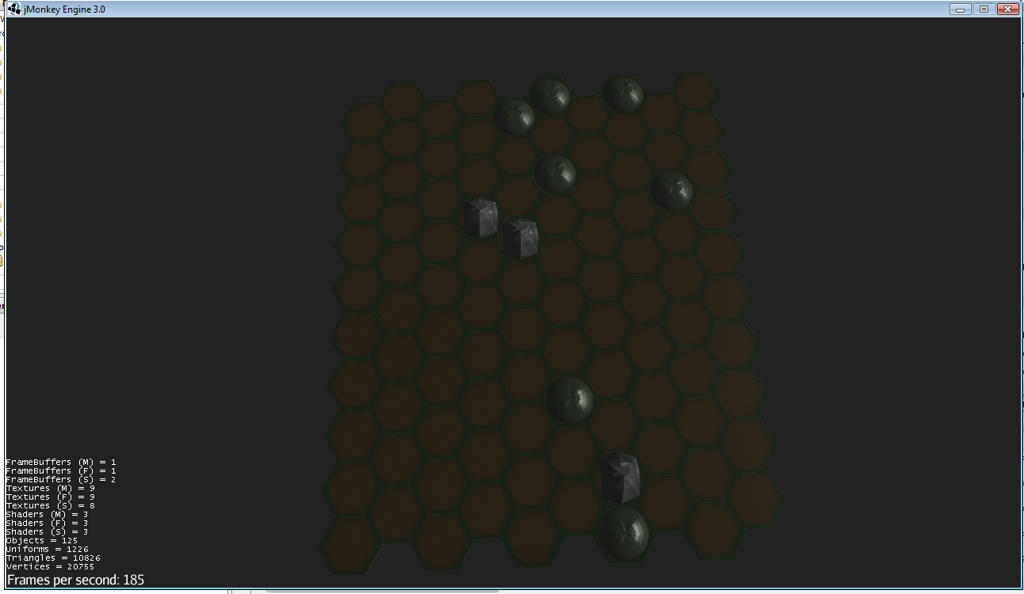 Now first off some information about how I load these:
models are still somewhat crappy (I quickly made them in blender just to have some representation)
I basically loaded these assets in game with a for loop and calling some methods within to decide what kind of tile it should be.
Now… I really have no idea if this is the way to do these kind of things (to be honest I don't think so) because in my for loop I call
[java]Spatial normalTile = assetManager.loadModel("Models/Tile/Tile.j3o");
rootNode.attachChild(normalTile); [/java]
(for example I also have the hillTile and mountainTile)
Then again it's probably normal for me to make these kind of mistakes since I really have no past experience with jme 3.
Now for my other question, is there a way to control these assets after I placed them, to like update them or replace them with other tiles?
If yes could you tell me how? (I mean just give me a javadoc reference or something :D)
Btw: I do have Java experience from my university studies and modding minecraft in the past…
Thank you for reading.
PS: sorry for spelling mistakes, English isn't my native language