Hi, I'm trying to have an extra viewport inside a lemur panel.
I have some panels in the main view (guiNode) and some other panels in the post view (which is inside a lemur panel and it is working fine). Something like this: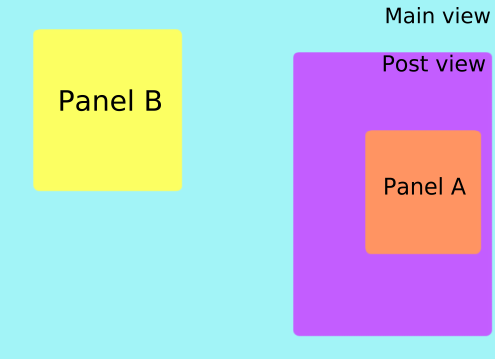 The panel on the main view receives correctly the MouseEventControl, but the panel inside the post view doesn't.
I try to use:
stateManager.getState(BasePickState.class).addCollisionRoot(postViewPortRootNode, postViewPort);
But it doesn't work so I was wondering if it is possible to have the lemur events working inside that custom viewport too.