Hi,
During development we need to move between dungeon levels very often. Before we load a new level we drop references to the old objects (jme's geometrie, nodes, textures etc), clear the assetManager's cahe (the level we are switching to may have different style, we just don't need to keep old assets in memory). This causes the problem of OutOfMemoryError. The exception is thrown from Bits.java, inside reserveMemory function: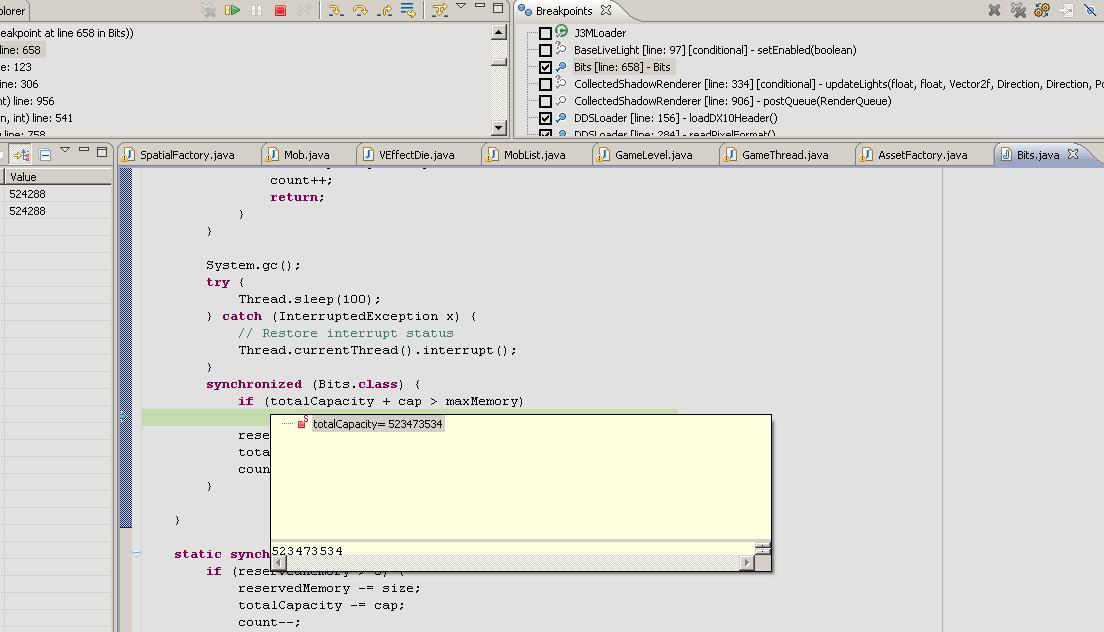 reserveMemory is called while we load new objects (jme's geometries, textures etc).
Using profiler I found that there is nothing wrong with the heap: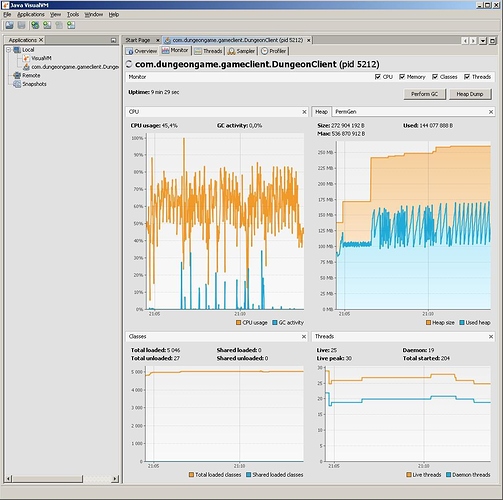 Is it possible that I'm doing something wrong? The huge value of totalCapacity tells me that the memory is allocated but never freed.