I have a question.
I have a camera and a direction.
I get the direction the player is facing and find a random position in the distance and I want to draw something there. But I don't want it to be in front of the player all the time.
I want to get a new position instead of straight ahead, in an arc of 45 degrees from center of straight ahead at that random position.
This is a mess but hope it helps.
Step one get player position and direction.
Calculate a new position distance from player.
I want to take that new distance from player and get a vector3 based on a 45 degree arc -22 to 22.
This is a grid base game so the direction is verify simple, but I know you guys know how to do this in a generic form where it doesn't matter.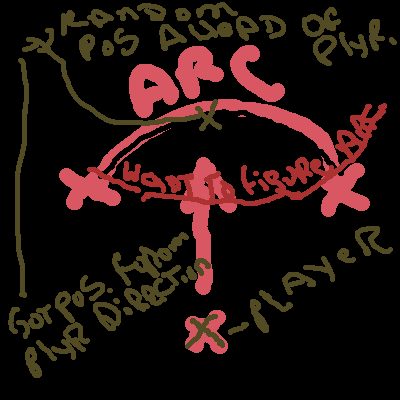 Thanks…