Hi,
I opened my IDE this morning, and for one of my projects, I got this: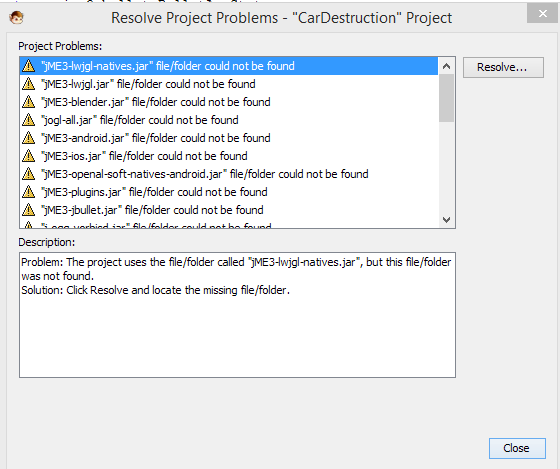 All of my other projects don't have an issue. It's just this one that has randomly got these "project problems".
I have tried to click the "resolve problems" button, but it just wants me to find the file and I don't know where it is, nor why all my other projects can find them but this one can't.
Not sure what's up here. Could anybody point me in the right direction?