As I see, GLTF allows to transfer custom properties from Blender to engine.
(Custom Properties in Object Properties, writted by blender to "extras" property in "nodes" array of GLTF)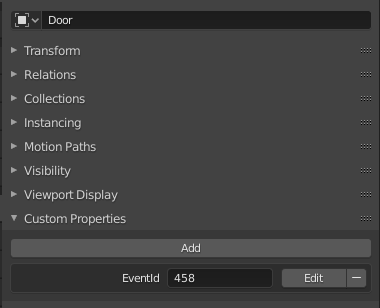 But I haven't found any way to read them from JME. I looked to GltfLoader sources, and it seems that extras used only to get some "targetNames" which then used in Mesh. I expected to see code that transfers custom properties from extras to Spatial.userData or something like that.
Actually, it doesn't blocks me, because I still can identify geometry nodes by name. But I'm curious if there are more pure ways.