Hey there are you still working on it? Give me source code and I can start helping!

Yeah I'm still working on it

I will set up a github for it. Futhermore figure out how to upload files to github…
EDIT
Github is driving me made wont seem to upload anything until i figure it out, send me an email:
DRAGONMASTER412@googlemail.com
Subject: Minecraft In JMonkeyEngine
Leave a comment here and your name / username
This applies to everyone
Just sent an email to you,
I'm Neomex000 on github.
Never knew someone could have such an addiction for making minecraft clones…
To keep you all upto date, this is how the project currently looks most of the credit is to goto jchappelle and i think his friend, since they have been working on the project whilst i finished up with college work.
As you can see it is looking nice. Github is included.
Github: GitHub - jcraft-team/jcraft2: Rewrite of JCraft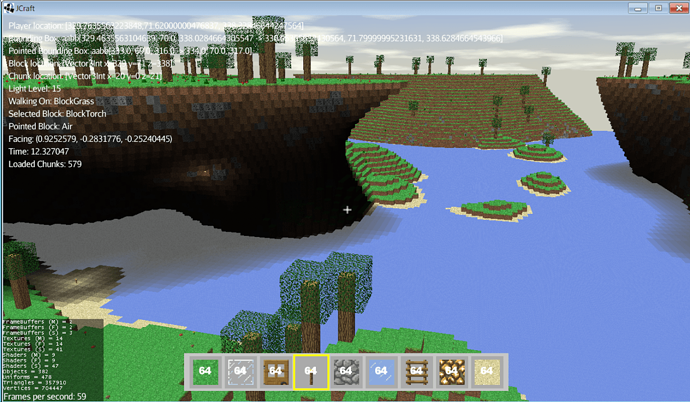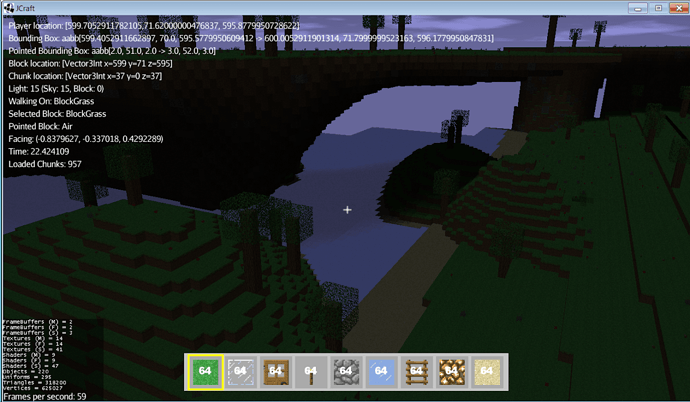 Looks nice