All hello… I could not install jme 3.2 nor Linux so Windows platforms… Does it works?
I'm using my special user-helper-telescope-helmet that lets me see all of the information that you didn't provide…
And I can see what the problem is.
You just need to do this right here.
OP says he can't even install. That's the only useful information provided, basically.
Your issue is different and should be a separate thread if you care to drill into it.
I have these mistakes: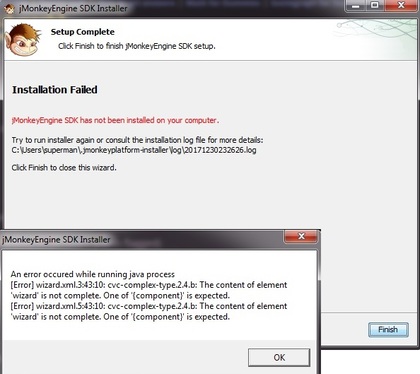 I wonder what could be in that file the error mentions. Did you read the message?
That happens when you try to "upgrade" the SDK. For some reason the installer is incapable of doing so.
You have to remove your "jmonkeyplatform" folders in C:\Users\superman in Order to make the SDK install properly.
Sorry for the inconvenience
Oh nice!
I didn't know that this issue existed back in 3.0 already.
And that solution is even better than my suggestion, as it keeps all other preferences for the old installation
so, for Windows it's correct… I deleted some files as .jmonkeyengine and .jmonkeyplatform-istaller and it works, thx
there too much is written, but now is ok.
the alpha runs without mistakes, that is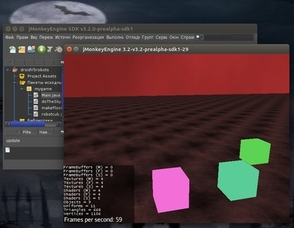 well done, so the topic is clear