Hi,
I am making a robot arm simulator and I need to split my window so I can show just the claw part of my robotic arm zoomed. I already followed some of the tutorials and created a new viewport, but the problem is that this arm piece is attached to other arm pieces, so when I attach my cameraNode to my the 3rd piece of my arm, it takes the main pivot point of it as reference.
My robot parts are attached like this:
nodePivot.attachChild(nodeBelts);
nodeBelts.attachChild(nodeBody);
nodeBody.attachChild(nodeArm1);
nodeArm1.attachChild(nodeArm2);
nodeArm2.attachChild(nodeArm3);
rootNode.attachChild(nodePivot);

and then Im attaching a cameraNode to the 3rd arm like this:
camNodeUpview = new CameraNode("CamNodeUpview", camUpview);
camNodeUpview.setControlDir(CameraControl.ControlDirection.SpatialToCamera);
nodeArm3.attachChild(camNodeUpview);
camNodeUpview.setLocalTranslation(new Vector3f(0, 10, 0));
camNodeUpview.lookAt(nodeArm3.getLocalTranslation(), Vector3f.UNIT_Y);

Here is how my camera is set up: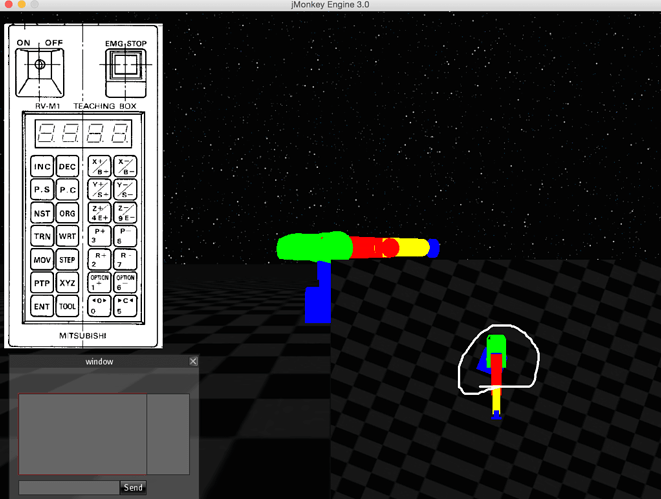 Here is where I would like to centralize my camera: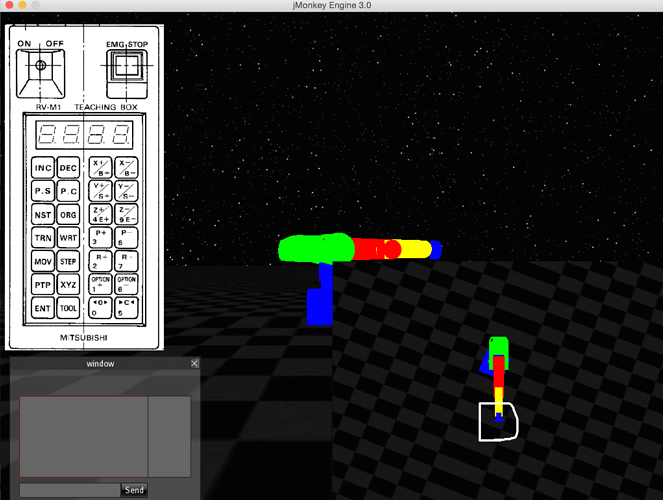 Please helppppp!!!