Yo all.
I know there already exists a thread on this topic (here), but I didn't want to necro the thread. Plus I feel this is a cleaner presentation anyways.
So my project requires a MotionBlur effect and I couldn't find a complete JME3 implementation for it, so I made my own using the optimized strategy I pulled from here.
I committed the filter to shaderblowlibs, and a test demo of it.
This filter provides framerate independent motion blur, you can specify how smooth the blur is (samples) and the intensity of the blur (strength).
This doesn't support per-object motion blur, it depends on camera movement/rotation.
Here's a video of the filter, sadly the recording software can't really show it that well.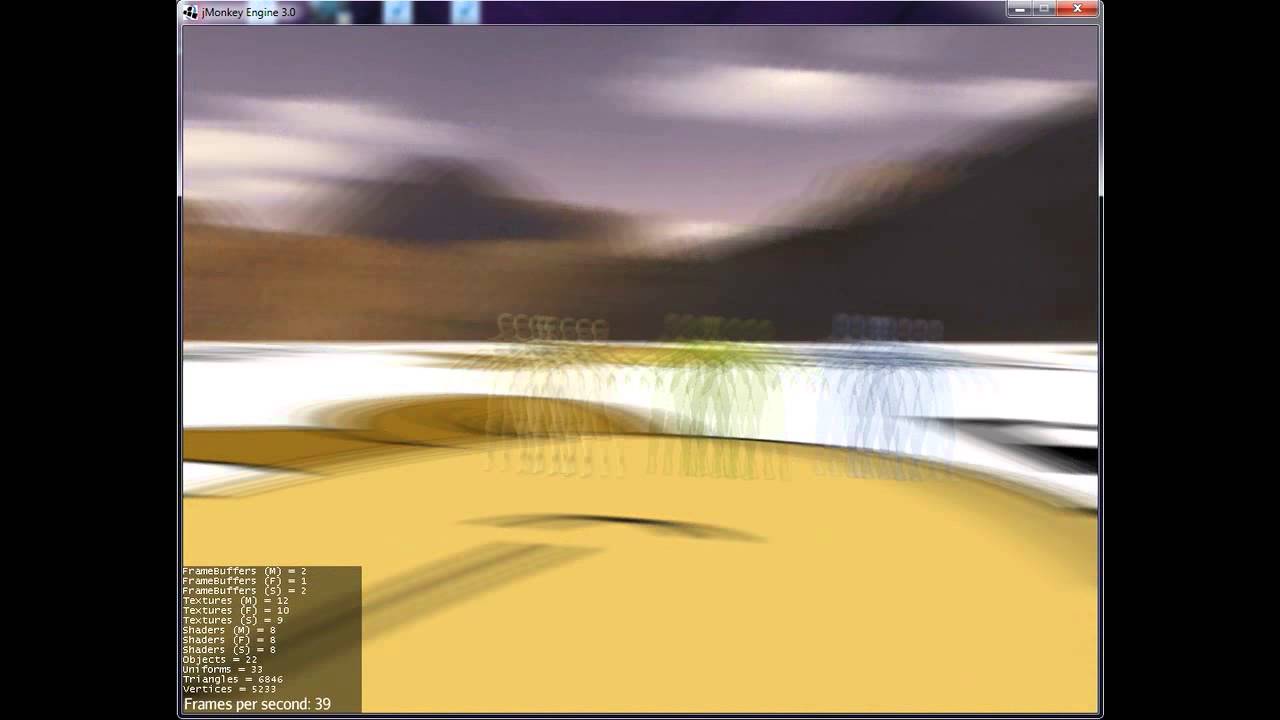 If anyone can improve upon this please by all means, thanks!