Hi,
I've searched through a few posts talking about light leaking through walls, but not found anything thats helped me figure it out (and read through the wiki entry on light and shadows a few times too)
I've created a single floor building in sketchup, exported as .obj, checked in openscenegraph and finally loaded in jme. I want to start populated it with light bulbs, and added a spot light at roughly ceiling height, pointing to the floor to illuminate a wall. I've added a general background ambient light so you can see the shot a bit better.
Looking down on the building, I've grabbed this screenshot: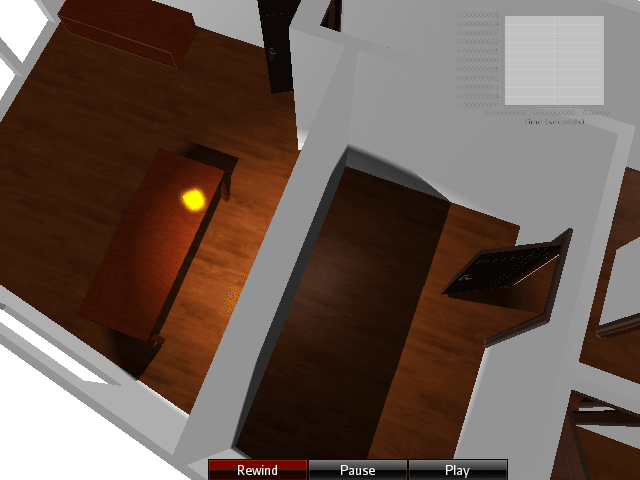 Some aspects looks good - shadow is cast as id expect under the table in the left, but the light seems to fill the next room, casting an odd shadow of the wall, and to the door as well.
The wall seems to be noticed then to cast that shadow, but I'd expect it to occlude rather than let everything through.
The whole model is loaded as one, and attached to the rootnode, which is where I've attached the light to as well.
Other suggestions I saw talked about wall thickness, but this wall has a decent thickness (about 10cm in model) so I'm not sure thats it. I saw some suggestions about breaking a model into smaller parts too, but I'd rather avoid that if possible - plus then I'm not sure how light would leak when I'd really want it to (e.g. down a corridor from another room).
The light point is below the height of the wall too, incase thats hard to see from that angle.
Any suggestions?
Thanks!