Hi everyone,
I created a conveyor belt bone animation in blender and converted it in to j3o using the sdk. When I try to play the animation in the scene composer nothing happens. I even baked it and still nothing happened.
This is how it looks in the scene explorer: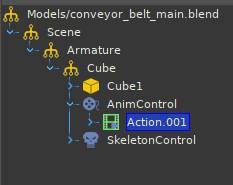 This is how it looks in blender: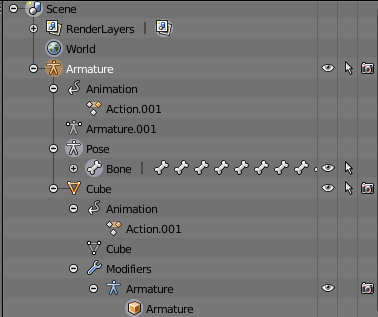 I already went through the tutorial checklist of "Creating assets in Blender 3D" I don't know how many times.
Does anyone have any idea what else I can check?
Cheers!