I have been having a lot of luck with JME. BitmapText has thrown me for a bit of a loop
Here is a picture showing what I'm working with: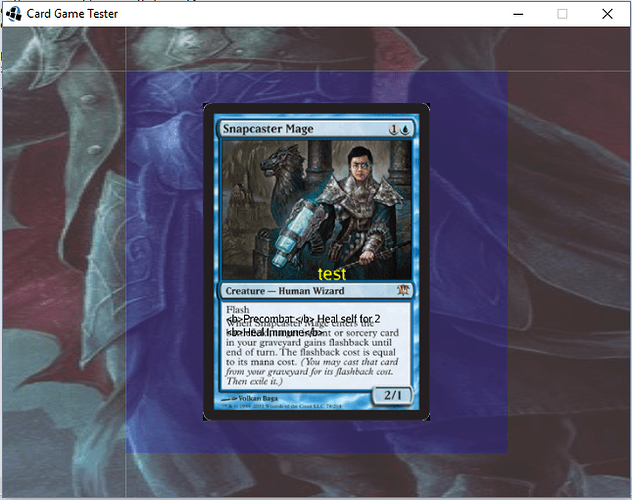 I'm interested in centering the yellow text on the card. Here is a code snippet:
BitmapFont font = assetManager.loadFont("Interface/Fonts/Default.fnt");
countText = new BitmapText(font, false);
countText.setSize(100f);
countText.setLocalScale(.05f);
countText.setColor(ColorRGBA.Yellow);
this.attachChild(countText);
countText.setText("test");
countText.setLocalTranslation(0, 0, (size / 2) + 1);

I just want the text centered on the node it's attached to. I've checked the tutorials and many forum threads. I've tried using BitmapText's getLineWidth() & getLineHeight(). I've tried using BitmapText's.setBox() and setAlignment(Align.Center). Neither have produced the results I expected. Can anyone provide an example of how you'd center the bitmap text in this example?