Hello,
I'm developing an octree editor in my laptop using Jme3.1 Alpha.
My laptop has a discrete Nvidia graphics card and an Intel graphics chip embedded in the cpu.
In Windows, I can choose to use one graphics chip or the other for each program I launch.
So, in my application I want the user to see the current material used in the editor by means of a small rotating box on the top left of the screen. The box is attached to the gui node as well as a "sun" light. The code works perfectly when using the Nvidia graphics chip: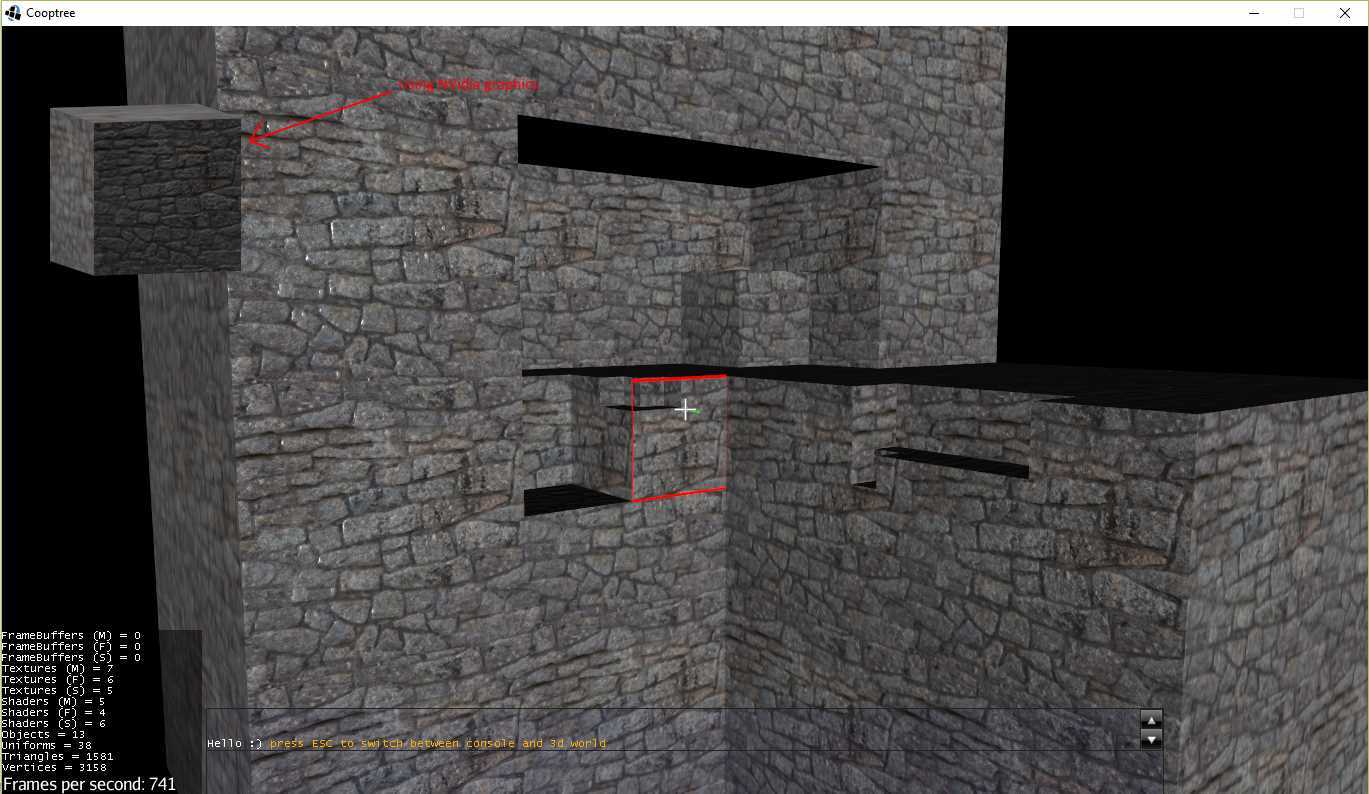 but when I launch it using the Intel graphics chip, the box is not lit: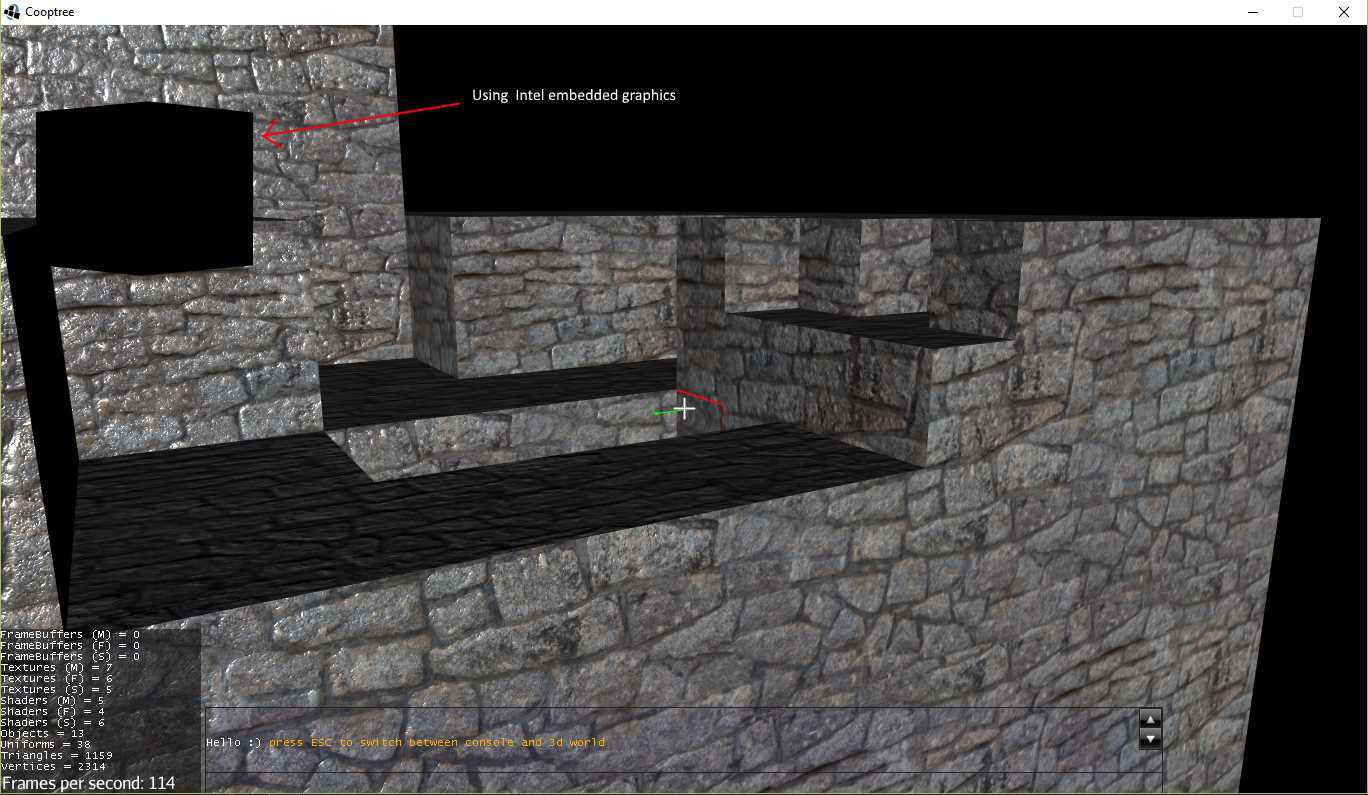 Unshaded materials are rendered properly with both graphics cards, the only problem I have is with materials based on Lighting.j3md.
Should I blame the Intel graphics driver?