Due to the fact that the client and the server must share the same packet classes, I have got the server within the client, like this: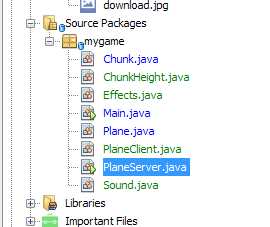 So, I right-click on "PlaneServer.java" and click the "Run File" button to start the server. This works fine, but I would like to export it now so that it can be run remotely, and that clients can still connect.
Obviously, if I click the "build" button, it builds the client.
How can I build the server into a runnable JAR?