Hi, as you probably know, everything goes well on my project.
But, yesterday I had an opportunity to see how my game looks on Radeon card.
And here it is: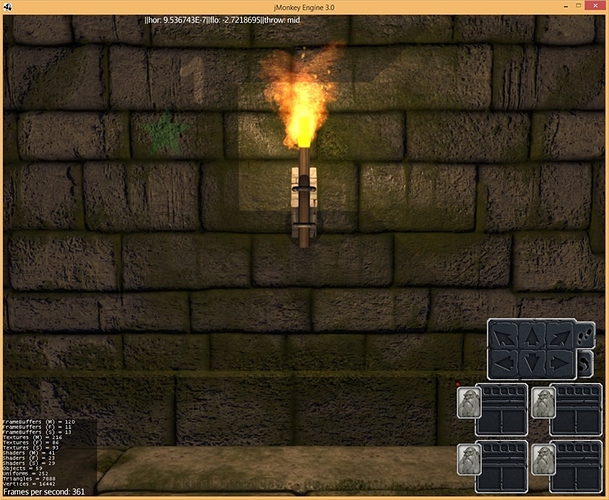 Everything is darkened. The bright square on the wall is because, due to optimization, I'm not using shadowmap for one camera. I can't explain why there is a bright triangle to the right, why right shadowcam works different way.
The shadow under the torch handle is almost invisible. All other shadows are corrupted too, on some places you can't see any shadow.
Settings: hardware shadows, PCFPoisson.
For now I have only few screenshots, I don't have direct access to any ATI card but I can do some builds with different settings and/or custom shaders. I'm curious what do you think of this situation and where to start, what can cause it.
If everything fails I would be forced to buy an Radeon and test it on my computer.