Hi All. I am running jmonkey for evaluation purposes and I may have discovered a bug. I am testing asset loading and when trying to export a basic box model I made in blender to j3o, I am getting the following exception :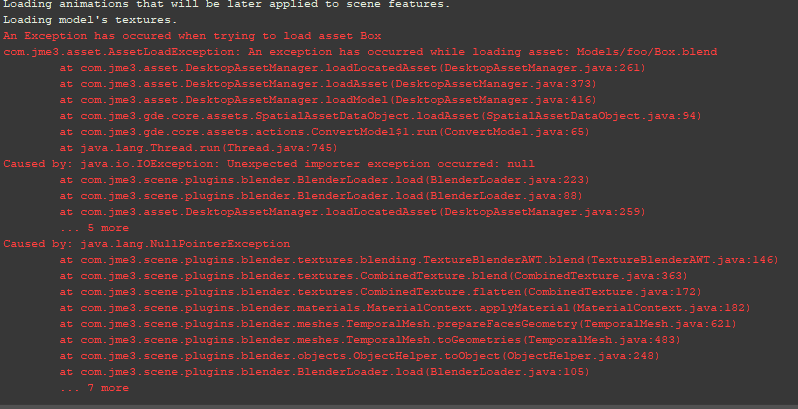 I am running eclipse and using maven and also using the SDK to create and test asset loading. In eclipse, I see the same exact error above when I update my pom jmonkey version from 3.2.0 to 3.2.4.
The blender model is a simple cube with one texture. I also noticed that the texture does not load in the SDK but it is loaded and rendered when I load the model in eclipse. Not sure if that is related or not.