Hi, have issue setting texture repeat values to have my box looking good. Not sure what I'm missing.
        final Box floor = new Box(15, 1, 1);

        final Texture floorTexture = this.assetManager.loadTexture("Textures/grass/grass-color-1_512x512.jpg");
        floorTexture.setWrap(Texture.WrapMode.Repeat);
        floor.scaleTextureCoordinates(new Vector2f(10, 1));

        final Material floorMat = new Material(this.assetManager, "Common/MatDefs/Misc/Unshaded.j3md");
        floorMat.setTexture("ColorMap", floorTexture);

        final Geometry floorGeom = new Geometry("Floor", floor);
        floorGeom.move(new Vector3f(posX, posY, 0));
        floorGeom.setMaterial(floorMat);

        return floorGeom;

texture is 512x512 and result looks like this: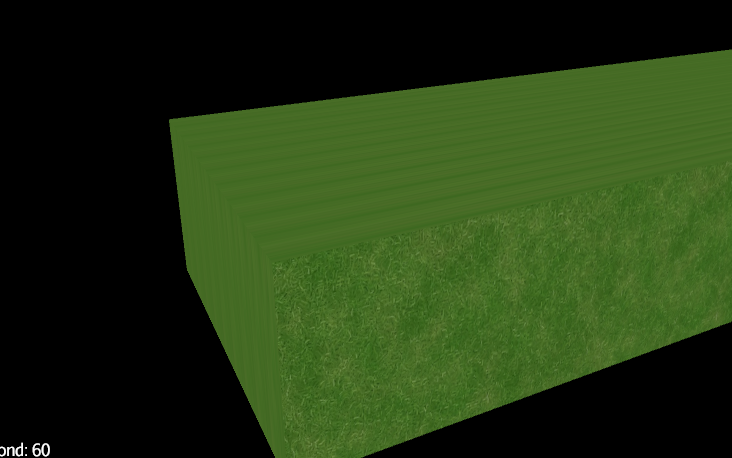 As you can see on the image, front and back are ok but anything else is repeating the texture.
What would be the right way to set texture wrap mode and texture coords values.
Or should I create individual boxes one next to each other?