Hi there,
I am trying to load a model from an .obj file. It has an accompanying .mtl file in which its texture is specified.
Loading it into JME with assetManager.loadModel("Models/test/untitled.obj") does almost work, but all transparent areas become black.
I did read Transparency Sorting in the wiki, but couldn't see how it helps here (please do correct me if this is wrong).
This it what it looks like in JME (with background):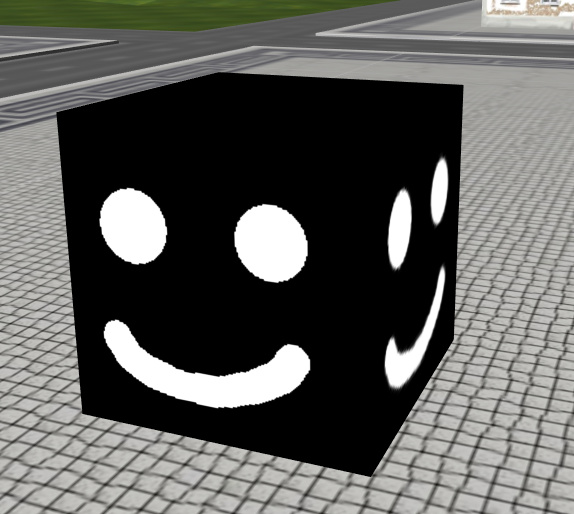 Smileys on a
black
box.
But the box itself shouldn't be visible, just the smileys (which does work in e.g Windows 3D-Viewer).
Any help would be appreciated,
Thanks in advance!