How do you create your (data) models?
I like to work with an extended version of the Eclipse Modeling Framework, but it is specifically for insurance and not privately available.
I also tried the official version (Eclipse Modeling Framework – Wikipedia) in connection with JME3 plus Acceleo for my own additional generators, but sometimes I have trouble. I'm also not happy with the documentation and forums.
I was wondering if there is a modeling framework for SDK or beans that I can use to generate my code quickly. In the editor I only describe the enumerations, classes, attributes and methods, lower and upper bound, types etc. and my classes (in SDK probably beans) are generated.
Here's an example. Excerpt from the prototype, i.e. the part that defines the possible landscape.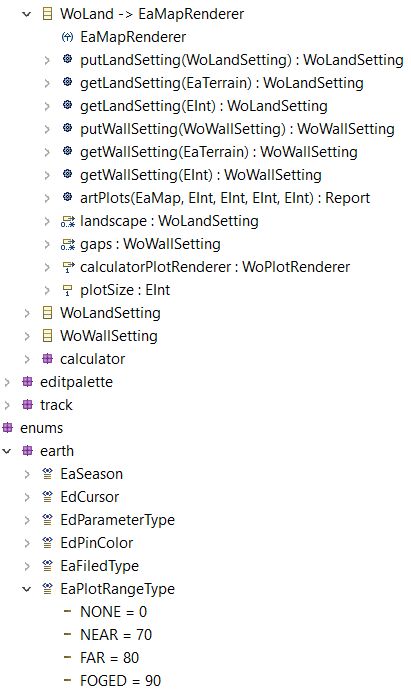 Here is another example. Excerpt from the entity, i.e. the part that saves the currently displayed landscape.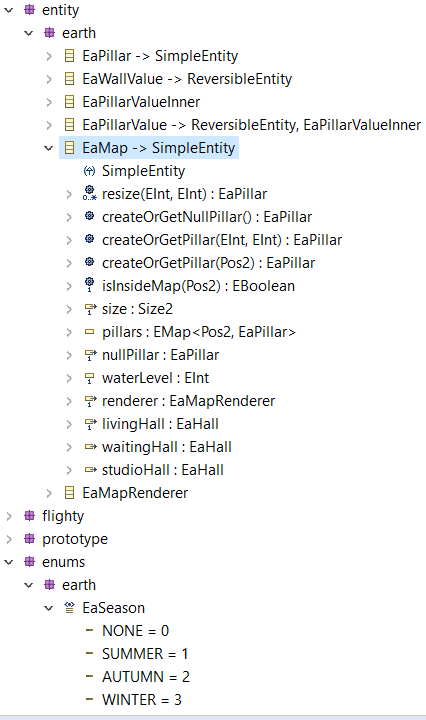 And how do I integrate such a data model editor and data model generator in SDK 3.3?
Thanks.