Hello,
over one year ago I started a little space shooter game as a fun side-project.
I worked on it about a half year on many evenings and some free days.
Now that I didn't continue development for another half year I decided I could show some of the stuff I have made.
Otherwhise the project would be completely forgotten.
The game has the following features:
play small space vessels of three classes (fighters, bombers or interceptors)
Missions can have as many factions as desired (not only good and evil)
Play Deathmatch, Team-Deathmatch, Space-Conquest, Space-Domination missions
Complex missions with custom scripts and mission goals (made in XML & JavaScript)
Full mod support (including user interface)
Players can just jump into existing flights of any faction and start fighting
Support for energy weapons and warheads which can be fully customized on ship loadout screen
Each ship can carry a perk which may be passive or active like ECM-jammer, ammo-/repairbouys, gravity mines and much more...
Missions include static and dynamic objects like cruisers, capital-ships, weapons-platforms or stations
Multiplayer with coop and competitive mode!
BOTS: Unused slots will be filled with AI pilots on any game-mode
Create multiple pilot-profiles with different name, controls, stats record, gameplay and graphics settings
No player limitations: The limit is your rig!
Some of these features are not fully finished and many more gameplay features have been planned.
Some of the technical features include:
Full mod support
Custom missions using XML & JavaScript
Scriptsystem powering ships, weapons, missions and game entities with JavaScript
Here are some screens: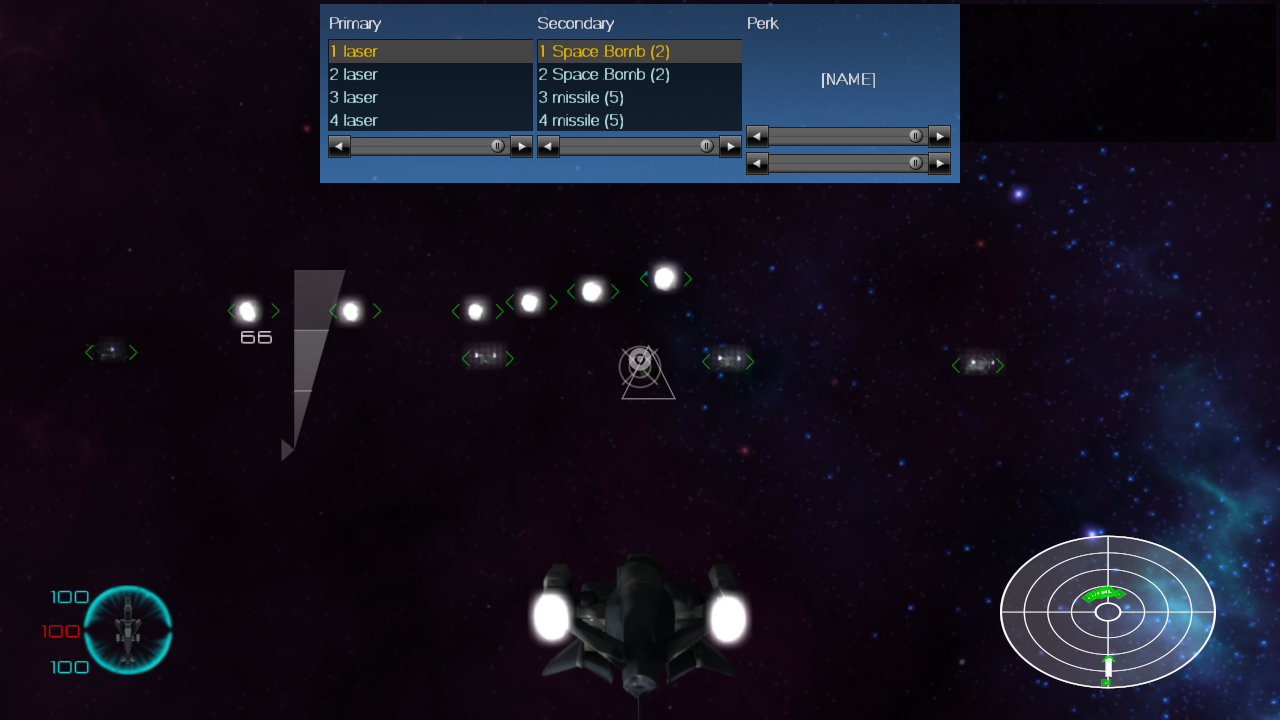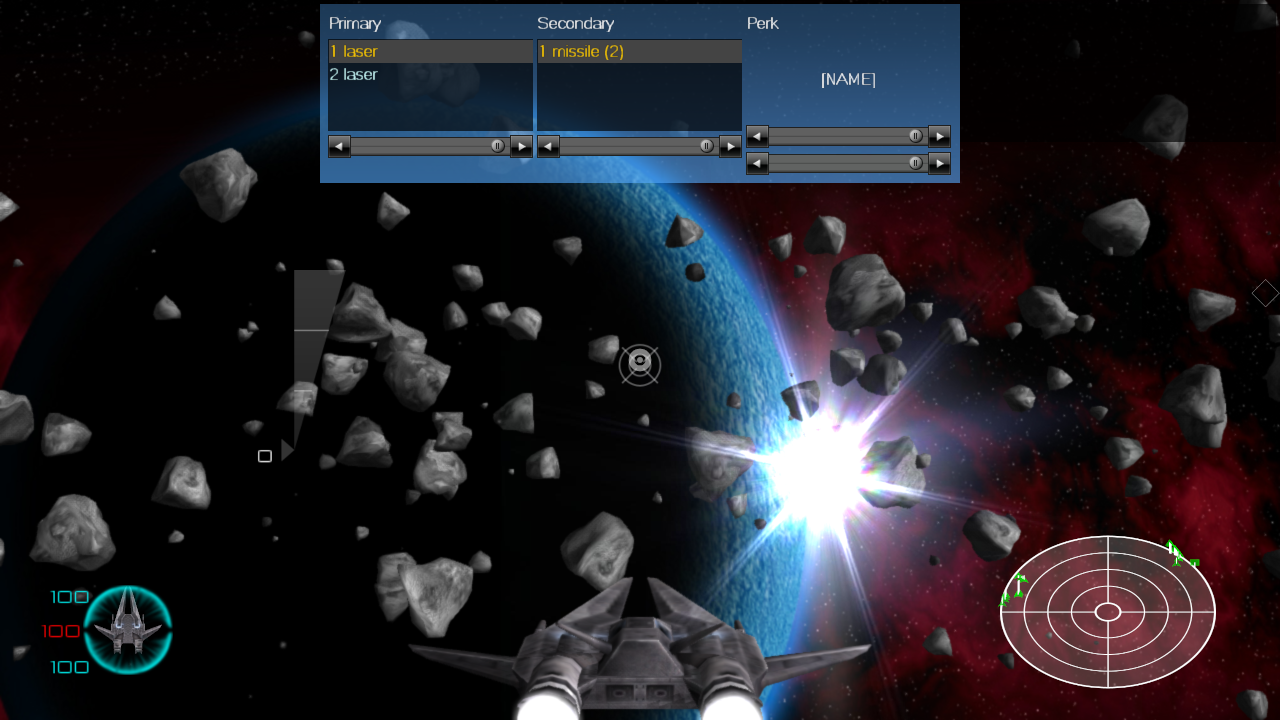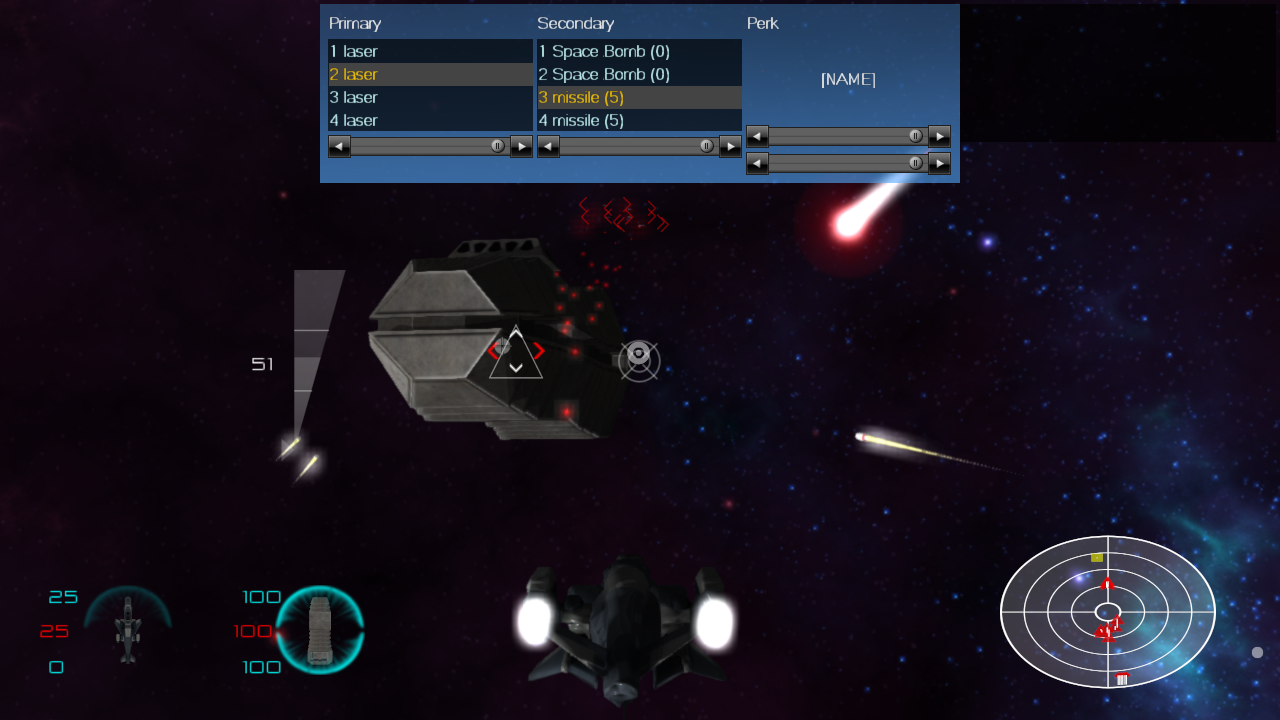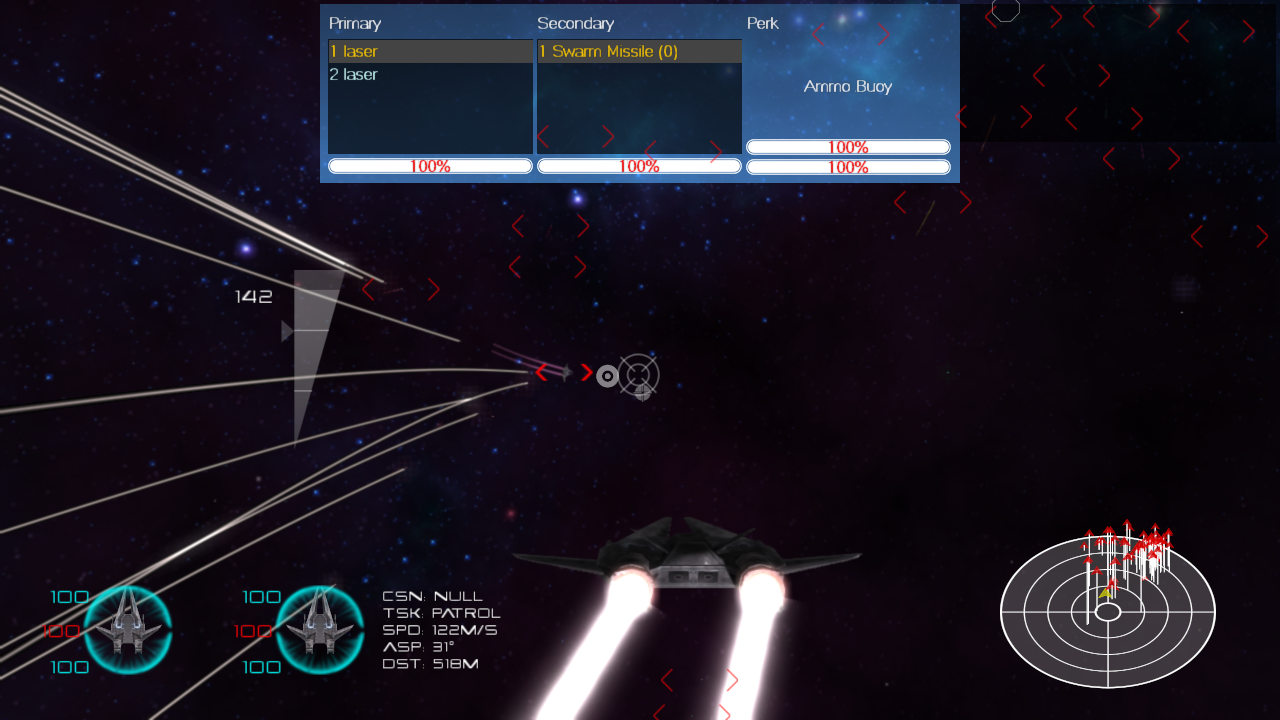 Additionally I have made a little multiplayer gameplay video some time ago:
[video]http://www.youtube.com/watch?v=Txk6tXJv_Lk[/video]
You can read more about it on my homepage:
http://on-a-rampage.net/projects/gaming/spacefight/
I hope you enjoy the footage as I enjoyed working with JME3

Greetings!