I am wanting a spatial that is moving set to a specific direction to stay on the ground. Here is what I mean: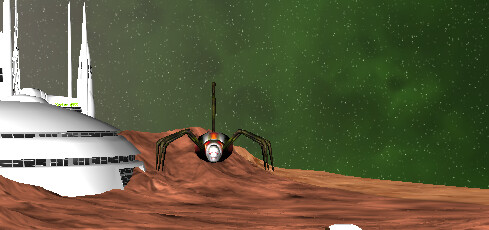 Right now, this spider is in mid-air. It moves toward the player's position as I update it in simpleUpdate() as shown below:
spider.spider.lookAt(character.getPhysicsLocation(), Vector3f.UNIT_Y);
            Quaternion currentDirection = spider.spider.getLocalRotation();
            spider.spider.move(currentDirection.getRotationColumn(2).mult(tpf).mult(16.5f));

However, I want it to stay on the ground always. How can I do this?