I've been fooling around with creating a "Display Settings" example in JME with nifty that let you change how the game displays without having to restart the application. However, I've come across a really bizarre bug where, when updating certain settings and restarting the context, everything ends up being very dark.
Before: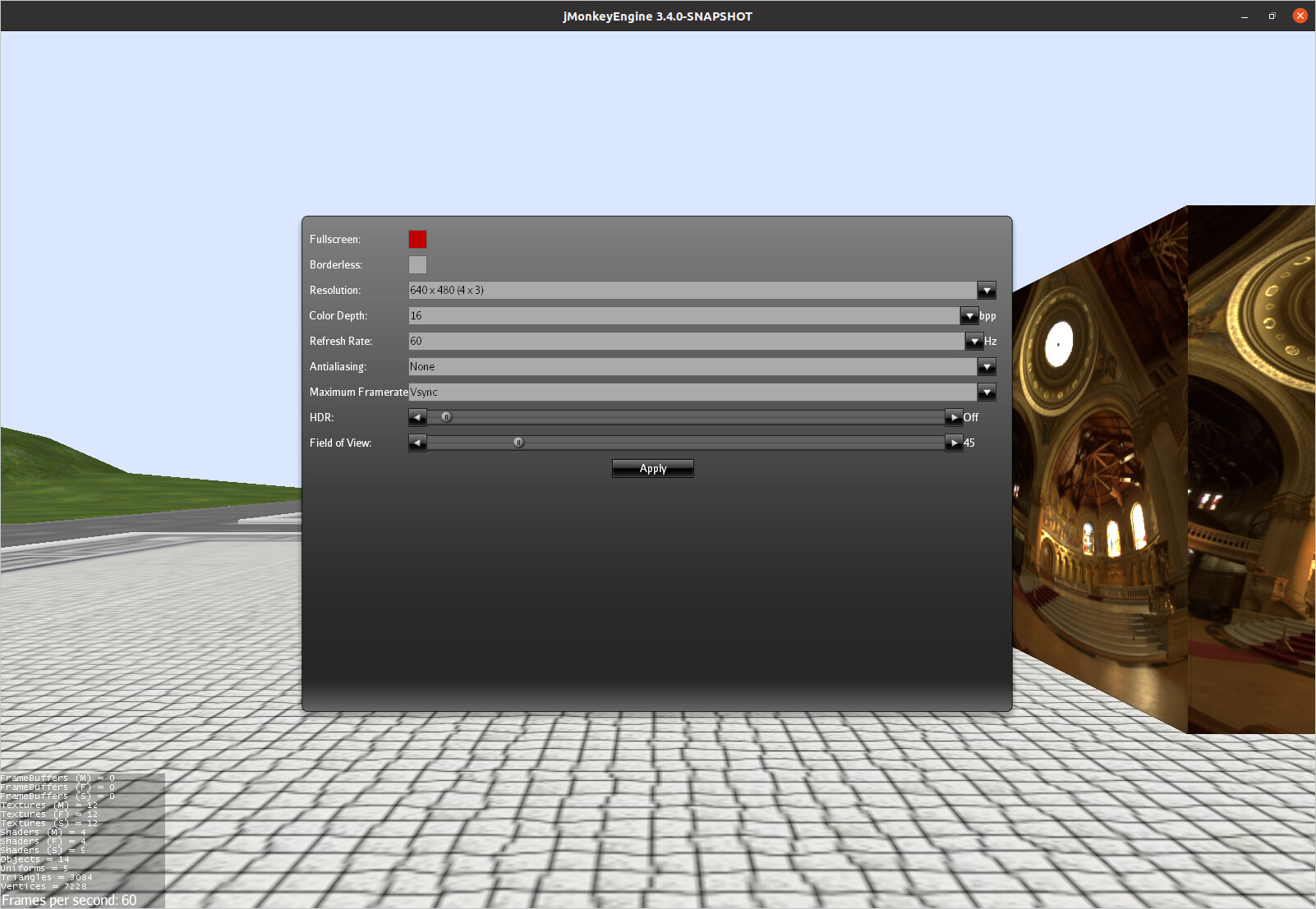 After: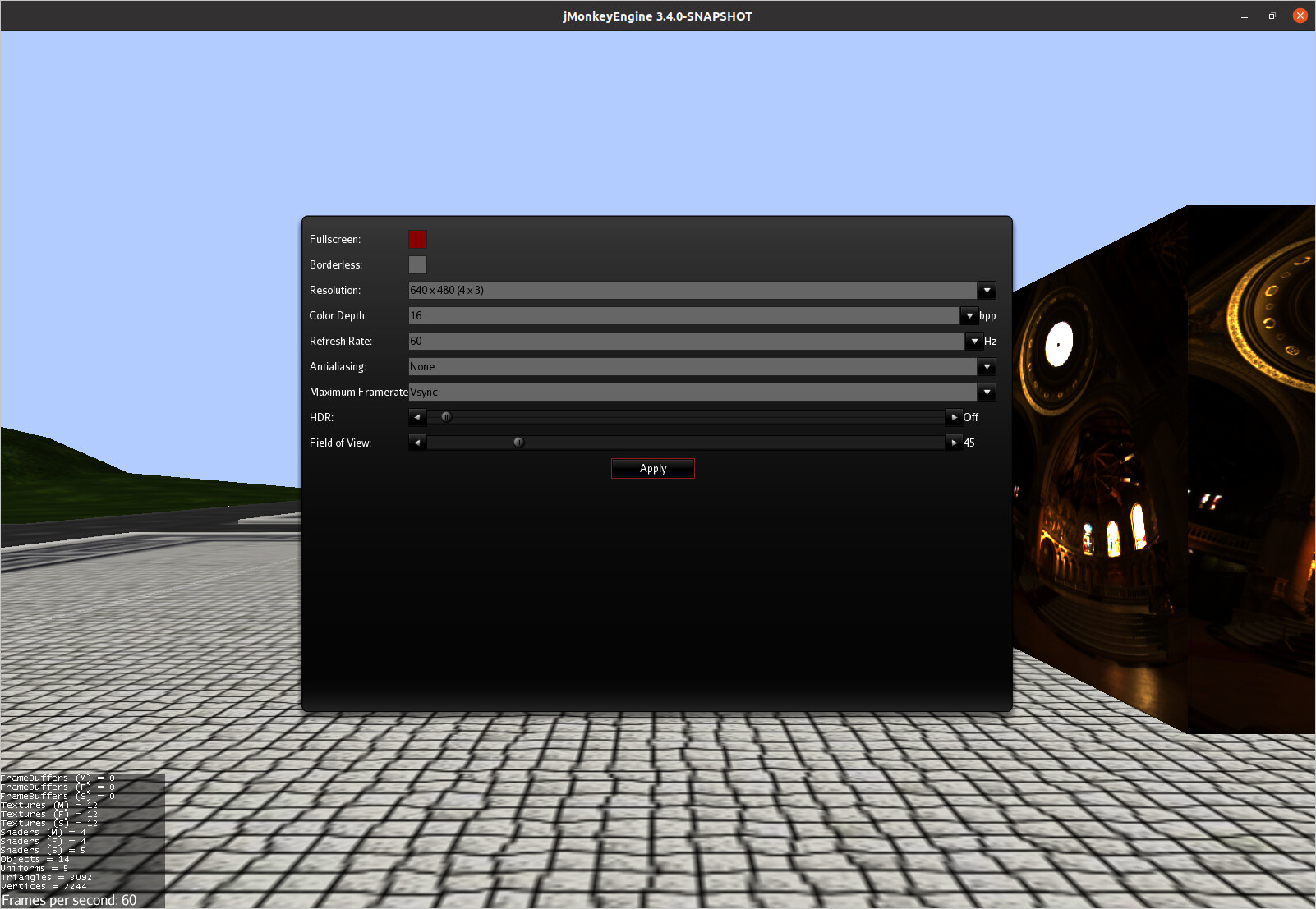 In LWJGL 3, this happens whenever I restart the context, even if I comment out any changes to the settings. On LWJGL 2, however, this only happens if I change the antialiasing (setSample) settings (I can set them before I launch the app just fine. Changing them afterwards is the issue).
Has anyone else run into this?
If it helps at all, I've been running this on Ubuntu Linux 20.04, with the GNOME environment. I have an NVIDIA Quadro M4000 using the nvidia-driver-450 proprietary driver.