Hi everyone

I was implementing a TimeSystem into my game which internally increases a counter every 1/60 second. At the moment one in-game-hour has 3600 ticks, which is a minute in real-time. Therefore, the maximum tick count is 86400 (24 In-Game-Hours/In-GameDay * 3600 Ticks/In-Game-Hour). The count 0 means an in-game-time of 6 am. The TimeSystem notifies all listeners if the ticks changed, one of the listeners being the LightingState. This one calculates the new light direction like so:
float timeOfDay = FastMath.PI / (2f * 21600) * ticks;
float x = FastMath.cos(timeOfDay) * HORIZONTAL_AMPLITUDE;
float y = FastMath.sin(timeOfDay) * VERTICAL_AMPLITUDE;
float z = FastMath.sin(timeOfDay) * HORIZONTAL_AMPLITUDE;
direction.set(x, y, z);
directionalLight.setDirection(direction.negate());

The tick count of 21600 corresponds to 12 am (where sun is at the highest point). I am using a DirectionalLightShadowFilter for shadows, and it works fine if the directional light doesn´t change its direction. But when changing the direction with the above code I get weird shadows.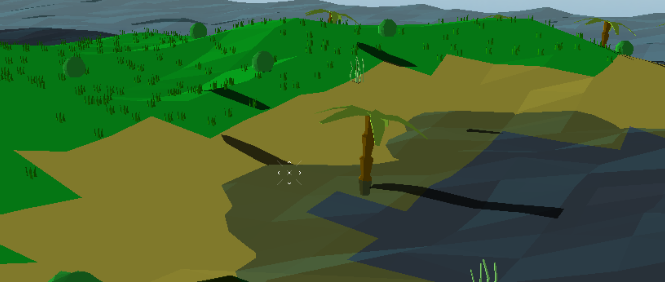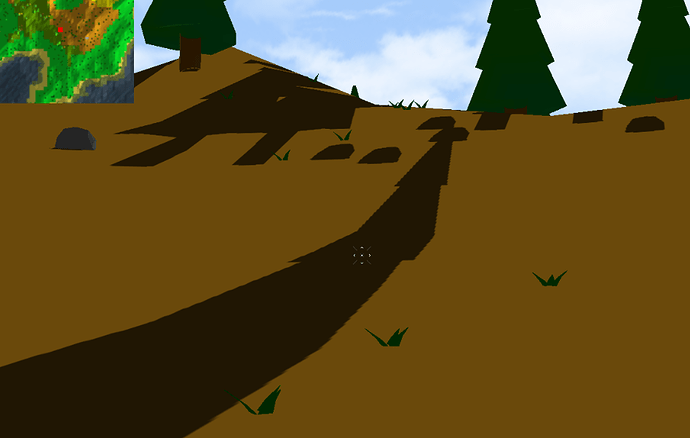 I have tried changin the shadow map resolution and using a DirectionalLightShadowRenderer instead of a Filter. Nothing worked, but I can´t see the problem. The light is changing like is supposed it (at least I can´t see any mistakes in the calculation, PLS correct me if I am wrong).
So any ideas what might be the problem?