Hello there, im currently playing a bit with Nodes and vectors and i found something that is a bug in my opinion.
Lets imagine i have this structure of Nodes: rootNode->centerOfUniverseNode->planetNode->planetCenterNode
for my little planet space shooter. CenterOfUniverseNode is constantly rotating (planet orbiting around center), planetNode is translated in the beginning further from center, planetCenterNode's children are the planet and planet's building geometries. With this structure im using Ray to Geometry(planet sphere) collision to determine, where i clicked with cursor. What i found out is that for some reason the getContactPoint() method returns world coords of the hit on planet, which is fine, but the getContactNormal() does NOT follow this. The contact normal im getting starts at positionHit, but ends in the middle of world not affected by any planet sphere parent node transformation, which results in something like this(the pink arrows are contactNormals):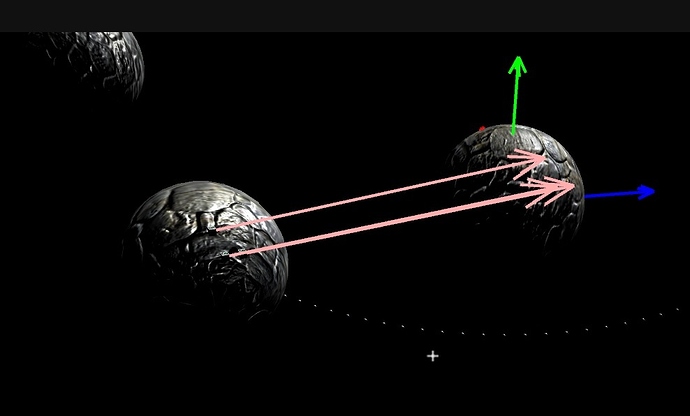 (for the pink arrows im using planetCenterNode, localTranslation to posHit and direction as contactNorma both transformed from world to local on planetCenterNodel)
Im currently correcting it by adding the transformation of parents myself like this:
contactNormal = contactNormal.add(planetCenterNode.localToWorld(Vector3f.ZERO, null));

Which in result yields corrected normals in world coords like this (see the small pink corect normals):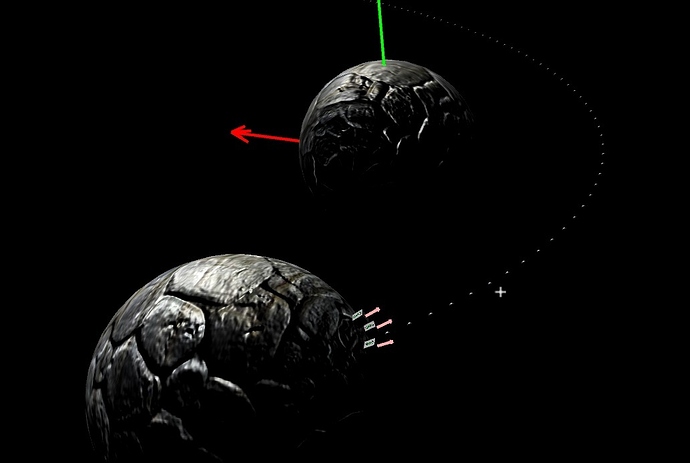 Is it a bug or am i not getting something? Thanks in advance for any response. Im using JME SDK 3.1.0-beta1-SNAPSHOT and java 1.8.
EDIT
As pspeed suggested the contactNormal is direction, so i should not use worldToLocal on the normal as on contactPoint. But when used as local direction on PlanetCenterNode, that was rotated around Y axis for around 90 degrees, the normals are not rotated and their direction stays as its parent would not be rotated at all.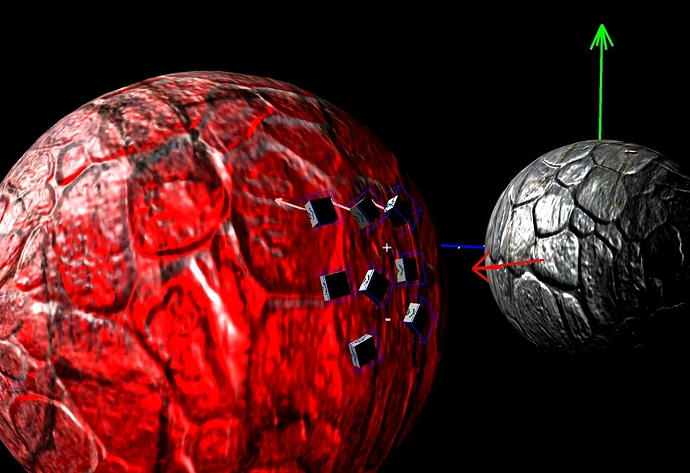 See small pink normals, they clearly lack the 90 degree rotation to be in correct direction.