Update: Release Assetbrowser Prerelease · jMonkeyEngine/sdk · GitHub
But what is the asset browser?
insert funny meme here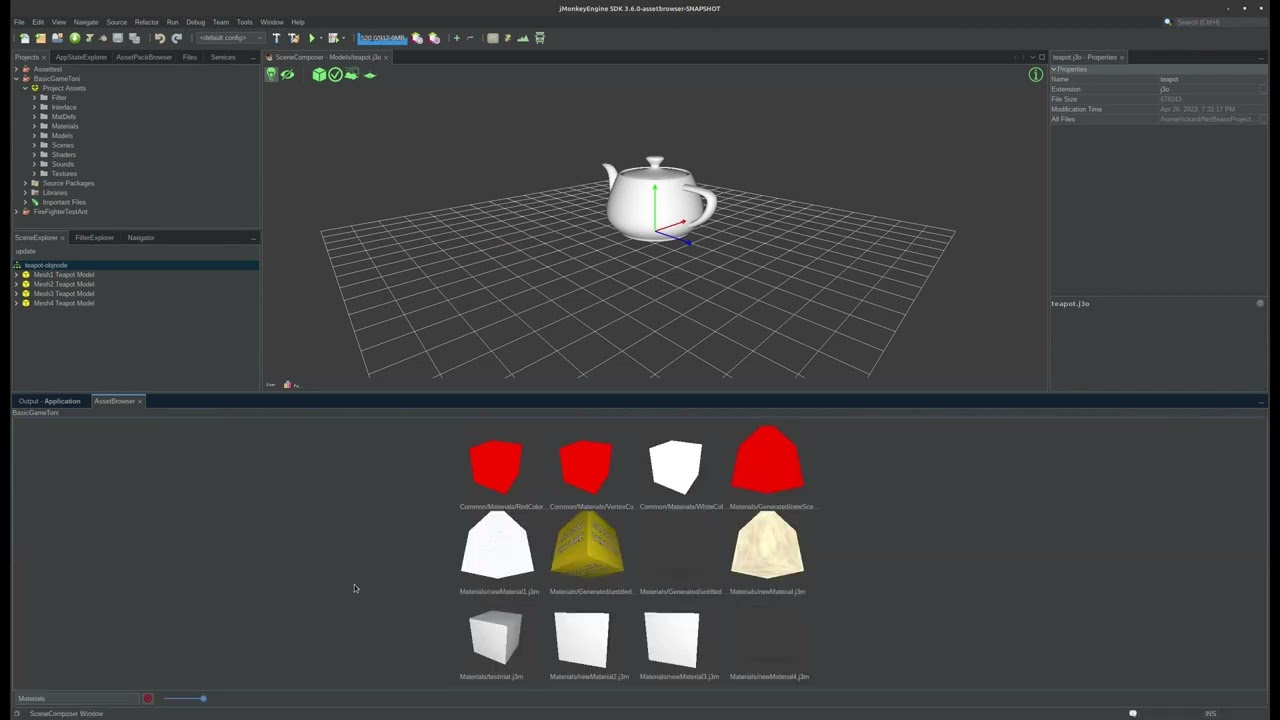 Sorry for the lack-luster video. I should have finished this a long time ago.
In short:
Visual overview of all assets in a project (+ dependencies)
Filtering of said assets
Double click to load asset
Drag and drop textures → materials
Drag and drop materials → spatials
Drag and drop spatials → scenes
How does it work?
It creates a folder named .assetbrowser in your project folder, then tries to create thumbnails for all assets and place them there. Mostly useful for textures and materials.
There will be bugs - Testing much appreciated (but you need to build from source for now).