So I was wondering, how would one get a 2D bounding box of a geometry in screen space (guiNode coordinates)?
The getWorldBound method isn't much use since the only useful thing it has is the getCenter method. Perhaps colliding it with a screen aligned quad could help?
Here's a symbolic picture: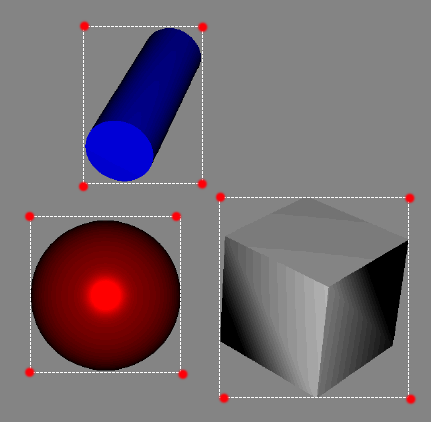 I'd be most interested in getting the points marked with red dots.