nops! I just want change the font style…
I just want change the font in my menu…(Comics Sans, for instance :P)…For this, need I create another "defaultfont.tga" ? Or have some method() that can change the font style?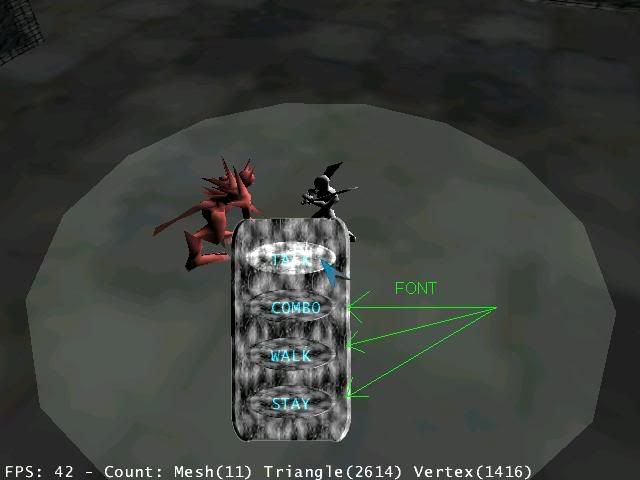 Thx a lot!!!
And if you use Comic Sans, we will ban your account

hehe, I echo that sentiment.





You should be able to use Text3D without depth so as to get the same effect you've already got, but without the nasty bitmap crap. :o You can always go the bitmap route, but in my opinion it will never look as good.
I don't have the code in front of me at the moment, but I thought it had been checked in. Search the forums about it. It was a pretty recent contribution to provide TTF 3d fonts.
It's in CVS. com.jmex.text3d package. There's also a test in jmetest.text
Thanks for the assist llama!