Hey forum. The last few weeks I've been working on the first proper, working, finished (pretty much) game I have ever made with jmonkey and it's now live on google play here: https://play.google.com/store/apps/details?id=com.renewablegames.duckyinspace
You can also find it by searching Ducky In Space and scrolling down the first 20 or so results (if anyone knows how to get the listing higher any advice would be greatly welcome). The premise is that you are a duck and you have to tap to fly upwards, eventually making your way into space, but the camera moves upwards at increasing speeds and as soon as you fall below the camera level, you die. I'd compare it to maybe doodle jump, but there are some big differences. Anyway, since it's just released I obviously need your help to test it, I just need feedback on the usual things:
-Any bugs/glitches you encounter
-Whether the game runs quickly or lags
-Whether its fun or not and any ideas you have to improve it
Oh yeah, and don't forget to leave a rating!
Here are a couple of screen shots: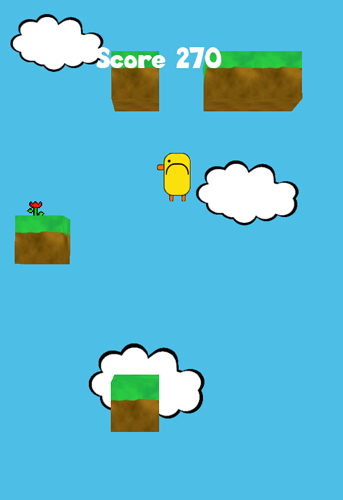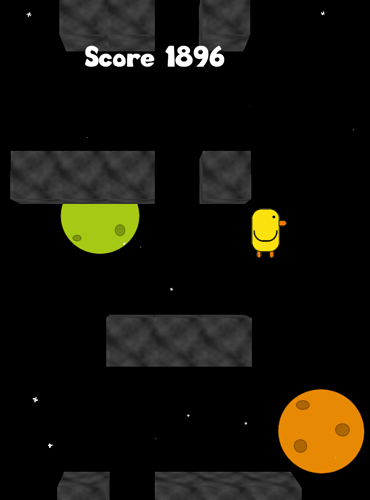 Thanks for your time if you do decide to download it and help me out, also thanks everyone who's helped me out on the forum the last few days (and obviously the core team and contributors

)