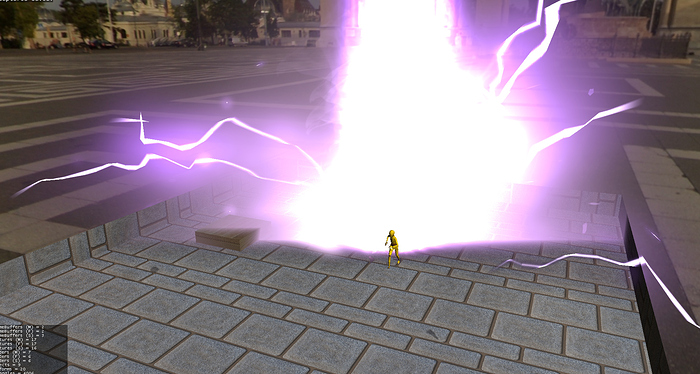 This is an implementation of Effekseer for jme.
It differs from this other one because it uses Effekseer's Runtime and some trickery to render the particles into a framebuffer, while @destroflyer 's one is a rewrite in java.
The library uses the same logic of the editor via the native apis, this means it can support all the features out of the box, however, being it a native library, it is not as portable as the java implementation and is currently limited only to Windows and Linux 64 bit with OpenGL 3+.
You can find usage infos and gradle coordinates on the github repo.