Somehow I felt this irresistible urge to start working on Enemy Ahead again…
After getting all my old code together and taking a looooong look at it, I decided to start from scratch when it comes to both modelling and programming. During the last years I learnt a lot more about Blender so I thought I had to use this knowledge for the model of the ship to make it more "game-proof". The model for now is just a quick first sketch which gives me enough material to work with in jMonkeyEngine. No guns or decent materials yet, but at least working propellers and rudder!
As you can see in the video, buoyance is implemented as well as a bow wave (sort of). The autopilot is able to keep the ship on course during heavy seas and to steam from waypoint to waypoint, using a PID-controller. I am still using the ProjectedWaterGrid for the ocean, but I am considering using OceanMonkey from @ceiphren because it just looks better and has more flexibility. If I can get it to work on JME3.1 I will definitely give it a try!
Well, here is the link to the video for showing off

: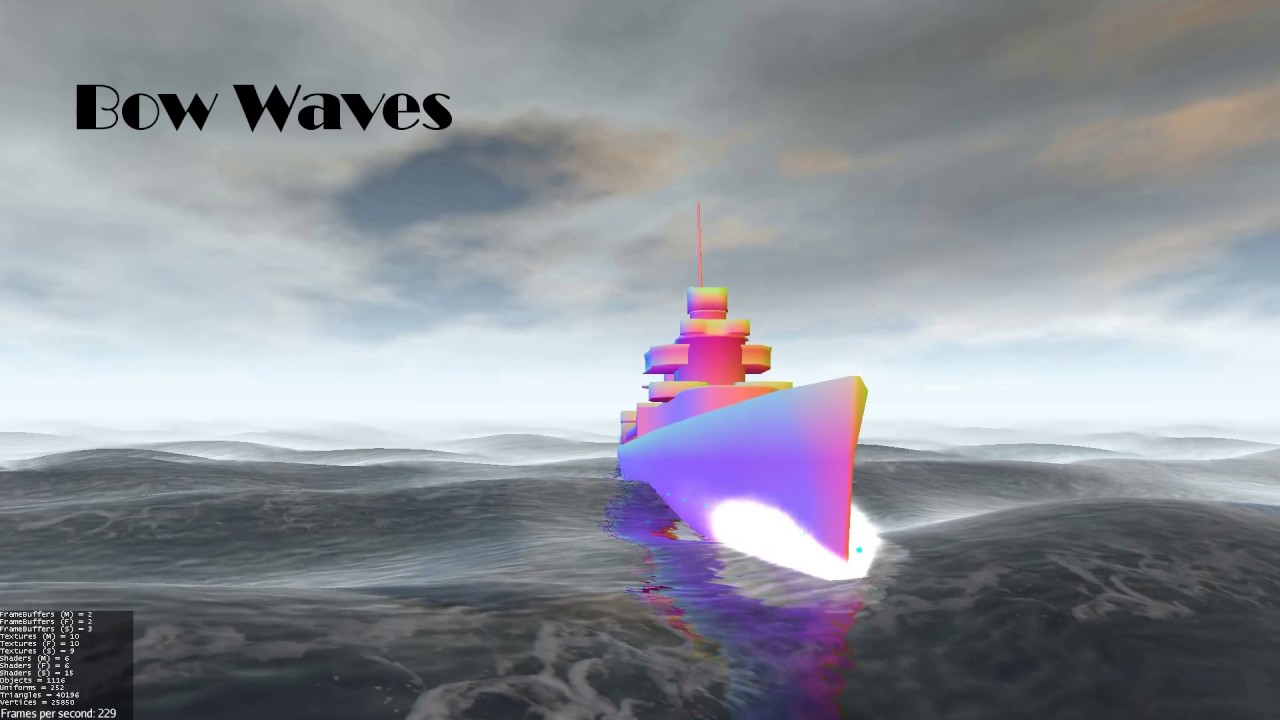 I will start implementing the guns and sounds during the coming days and maybe even texture the model. As soon as I have something worth showing, I will post it again!