My ANT Project suddenly converted into Gradle for no reason; however, I do want to use gradle as many libraries do not have .JARs. I need help with the build.gradle.

My files do not show up; only the build scripts. How can I get those to show up? How can I add my libraries using gradle? I know you have to use github, but I don't know how to write the actual file? Can somebody help me by giving me a sample of what to do? My directories look like this:
src → folder1 → Mainfile
Here is my build.gradle: (I tried using the fps-demo from the jMonkeyEngine store's build)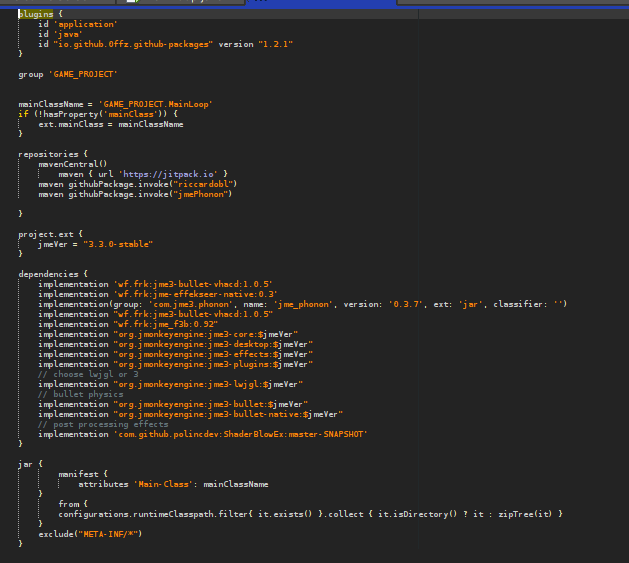 Somebody pls help!