Hello,
I have been using jMonkey for few days now, and I like it very much so far, but I cannot get smooth terrain from it.
I have tried to create terrain with this tutorial https://jmonkeyengine.github.io/wiki/jme3/beginner/hello_terrain.html
but you can even see small steps in the picture used in the tutorial.
I don't thing there is a problem in my heightmap because I have used different ones(created in different resolutions of power of 2, in different image editors, all in 16-bit greyscale, blurred and shaded, in PNG), even tried downloaded ones
even simple smooth gradient makes small steps same as here Jagged terrain?
I have read that I should use heightMap.smooth(float ); but the method just isn't there (I am using SDK v3.1-stable)
But when I use HillHeightMap instead of ImageBasedHeightMap the terrain looks as it should.
This is my terrain when I use smoothest gradient I can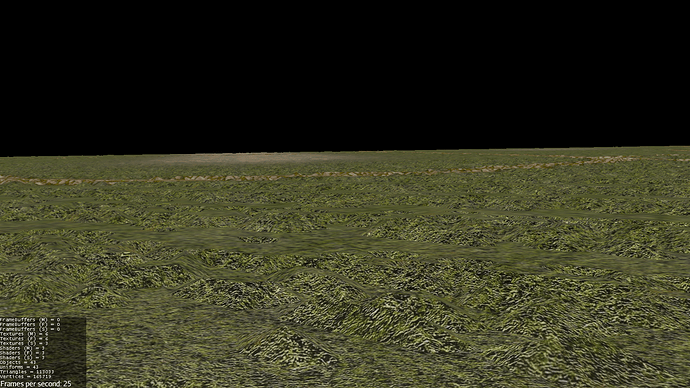 btw I use gimp and blender to create heightmaps bcause Build-in terrain editor isn't working
It says OpenGl context not started, I have tried to check UseHeavyWheightCanvas option but than cannot run SDK at all so I leaved it unchecked