Hi all,
is it possible to create with Lemur a button that shows the selected color and that once clicked opens a ColorPicker?
I would like to make something like JFX.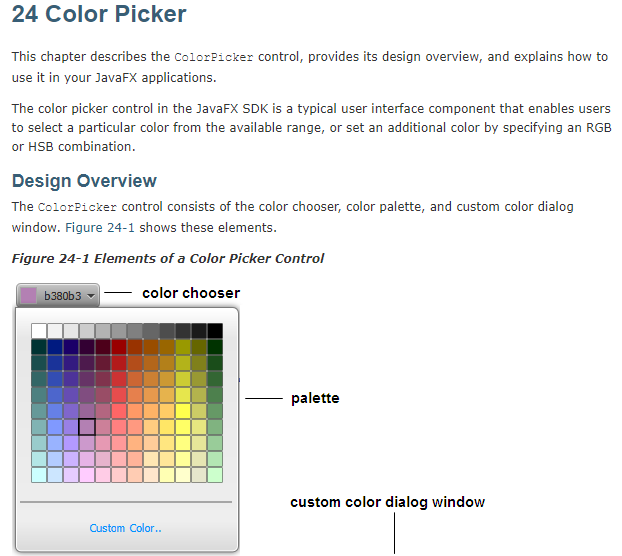 I know the Lemur library has a ColorPicker style component → ColorChooser
I would like to make a simple gui to change the material color of an object.
I would like to hear your advice and if you have already implemented something similar a code snippet.
Thanks in advance.