I imported a model from blender by saving the model directly to the models folder of my JMonkey project. When I preview the file in JMonkey IDE, it already looks wrong. So when I try to convert it to a J3O for use in my game, it converts improperly.
Screenshot: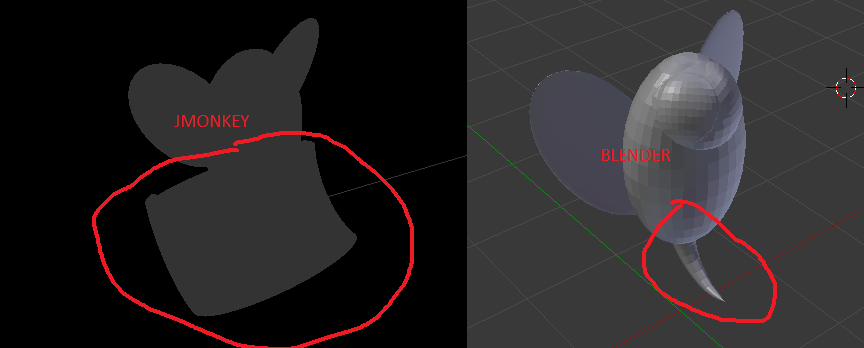 You can see that the "stinger" on the bottom of the bug is normal in blender (conical, curved, and pointy). However, in JMonkey IDE it appears as a giant shape stretching across the bottom of my object, which never comes to a point.
Why is this happening? How can I fix it? And lastly, if this method is not recommended, what is the recommended most supported way to import models from blender to JMonkeyEngine that supports bones, textures, and animations?