I try to create a test game in the kind of a classic Jump'n Run.
Please tell me your opinions and possible bugs and new ideas.
Current functions are just "Speaking" with the sign, Changing scene by entering the green building, Attack the big Jaime model and "collecting" the Onigiri on the stairs.
Nothing special, but I want to implement all mayor functions needed for such a game.
(Developed with JME 3.5.2 and Minie 6.2)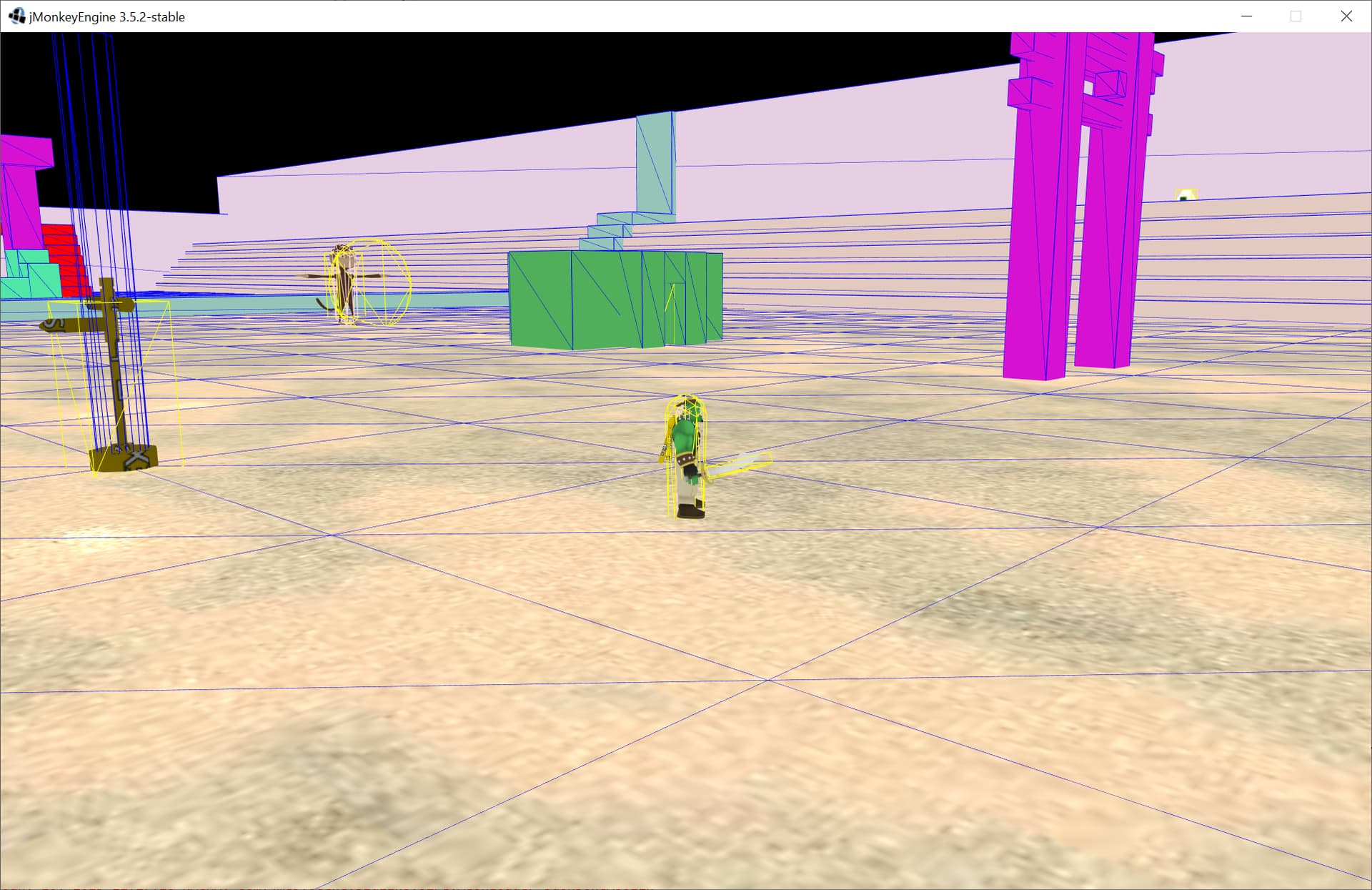 Console commands:
Thank you