Hello everyone,
after days of study, research and a lot of effort, here is a prototype of a flame thrower.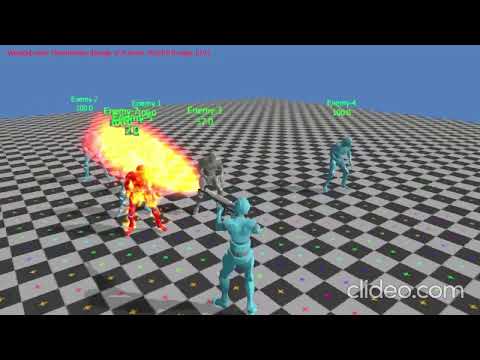 In the video you can see the following features:
Enemies are constantly regenerating over time.
They have a numerical health indicator on their heads and change color to red to view the damage caused by the flames.
The flames go out after a certain period of time by changing the color of the enemies to gray.
The flamethrower is discharged using it, see the ammo info at the top left of the game screen.
The rotating red boxes represent ammo that can be collected by walking over them.
Let me know what you like and what you would do differently.
I used the particle system already integrated with the engine. Let me know if you have ever used other libraries for particle effects.
I hope to see your works soon. Keep the flame of your creativity burning